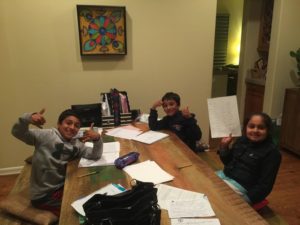 Local writer and child educational specialist launches writing clubs for kids, Kid Writers Ventura. Amanda Becker, a published writer, long time educator, journalist, and child psychology expert, puts a new twist on English and writing education for kids. She believes that children learn best and are most motivated when they enjoy the process of learning.
With this philosophy, Becker structured the writing classes as fun writing clubs where kids learn the fundamentals of the English language – such as grammar, spelling, and vocabulary – but also get to engage in fun grammar games, go on field trips, and complete fun writing projects that explore all of the key writing styles from expository to narrative and beyond, with clever, "kid-friendly" writing prompts designed to get their imaginations flowing. She will be offering extra support to the children whose first language isn't English by spending more time with them and by also recommending a kids English learning app that will be able to help improve their communicative ability. Kids can even have their writing published on the Kid Writers Ventura website and through Becker's self-publishing program in which she assists children in publishing their short stories and books on Kindle, Create Space, and other venues.
Becker regularly consults with local school teachers to ensure that current English and writing standards are being met. Becker's test program, prior to launch, showed an average increase of 15%-25% in students' language arts scores within 4-5 months of being in the program.
Becker has been published in numerous magazines, is a professional freelance journalist, has over 15 years in K-12 education, and is a child education and mental health activist. For further information contact:
Amanda Becker [email protected]
1827 Knoll Dr. 831-291-3955 www.kidwritersventura.com