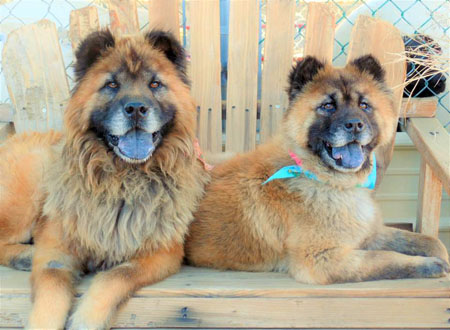 Hi: We're Burt (short for Bertrand) and Bernie (short for Berniece) very sweet Pocket Chow who were found as strays. They think we are brother and sister.
We were found malnourished, filthy and full of fleas. We were scared and clearly had been very neglected. No one ever came to look for us. We were very fortunate when ResQPet Chow Dog Rescue came to adopt us both from the shelter as our time was almost up. ResQPet Chow Dog Rescue has paid for our medical, spay and neuter, grooming and training to get us ready for adoption. To help give us the best chance at finding a loving home together, ResQPet Chow Dog Rescue has partnered with Canine Adoption and Rescue League to spread the word about us.
We are smaller than the average Chow, hence we're referred to as Pocket Chows, 30 and 25 pounds. We are a bonded pair and need to be adopted together. We're both active, good with children (13+) and are crate trained. We're good with other dogs and know some basic commands. We're thankful to have been rescued, now all we need is a loving family and home to call our own. CARL Adoption Center-call 644-7387 for more information.
---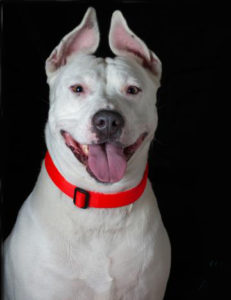 Hi: My extremely regal looks are only part of my charm. I am Kai and I am a pretty energetic girl, so if you like having adventures and lots of activities in your life, we will get along pretty doggone well! Besides activity and adventure, I am crazy about toys. I would like to do athletic things with you like playing Frisbee or running. If these qualities are not enough to convince that you need me in your life, let me add that I walk perfectly on a leash and I love to receive love and attention. What more do you need in your doggie companion? Ventura County Animal Services – Simi location – 670 W. Los Angeles Ave
---