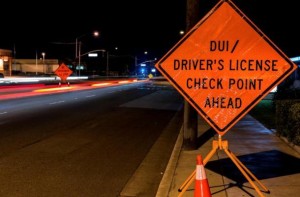 The Ventura Police Department Traffic Unit conducted a DUI/Drivers License Checkpoint on Dec.17.
The deterrent effect of DUI checkpoints is a proven resource in reducing the number of persons killed and injured in alcohol or drug involved crashes.  Research shows that crashes involving an impaired driver can be reduced by up to 20 percent when well-publicized DUI checkpoints and proactive DUI patrols are conducted routinely.
Officers were looking for signs of alcohol and/or drug impairment with officers checking drivers for proper licensing delaying motorists only momentarily.
Recent statistics reveal that 30 percent of drivers in fatal crashes had one or more drugs in their systems. Everyone should be mindful that if you're taking medication – whether prescription or over-the-counter – drinking even small amounts of alcohol can greatly intensify the impairment affects.
Drivers caught driving impaired can expect the impact of a DUI arrest to include jail time, fines, fees, DUI classes, other expenses that can exceed $10,000 not to mention the embarrassment when friends and family find out.
Funding for this checkpoint is provided to the Ventura Police Department by a grant from the California Office of Traffic Safety, through the National Highway Traffic Safety Administration, reminding everyone to 'Report Drunk Driver – Call 9-1-1'.
The checkpoint was established at 9:00pm and was located on Thompson Blvd at California St. The checkpoint concluded at 3:00 am and at the conclusion of the DUI/Driver's License Checkpoint the results are as follows:
301 – Vehicles through the checkpoint
2- DUI arrests
1- Felony warrant arrest.
19 – Field Sobriety Examinations performed
1 – Misc. citations issued
0 – Vehicles impounded (10851 VC & 14601 VC)
2 – Drivers cited for driving without a license