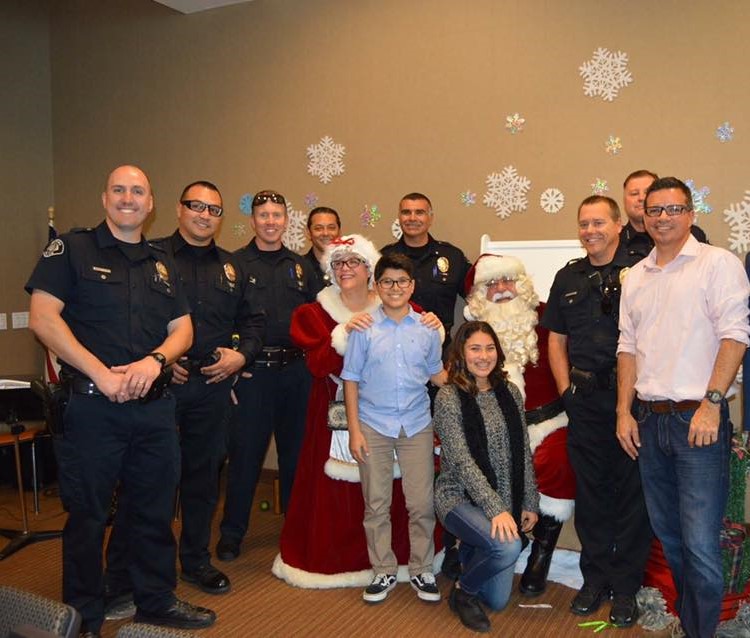 by Danny Castro
This year is our 7th Annual Castro Family / Ventura Police Community Foundation Toy Drive benefiting the Children's Center for Cancer and Blood Diseases at Ventura County Medical Center. Our toy drive is put together for two reasons. First is, our family(Castro) and the Ventura Police Community Foundation organize a Christmas party for the patients and families. At the party we hand out toys / gifts to the patients and their siblings, food and snacks, Mr. & Mrs. Claus, music, and holiday cheer. The party is at the auditorium of the center so the patients receiving treatment can come down and be part of the fun.
Another reason for the toy drive is so we can keep the toy box in the center filled throughout the year. The toy box at the center is so that the patients receiving treatment ( chemo, blood transfusions, or IV medications) can pick out a toy or gift after their treatments, if they are having a rough day, or good news. Filling the toy box at the center shows that someone is thinking of the patients and the community cares about them.
This year toy drive is from Nov. 21 thru Dec. 16. All toys donated should be new due to the patient's immune systems. The ages range from infant to 18 years old. For the teenagers we are looking for gift cards, and the toys should be $10 to $25. We will be wrapping all of the toys at Rise Volleyball in Ventura.
These are drop locations in Ventura, there are Also drops in Camarillo and Oxnard.
Ventura Police Department – 1425 Dowell Dr
Ventura Police Community Store Front – Pacific View Mall
Ventura Police Community Store Front – 110 N. Olive St.
Salon Panache – 3639 E. Harbor Blvd #122
Capital Mortgage Services – 4253 Transport St.
ATLAS Elementary School – 760 Jazmin Ave.
Rise Volleyball – 3040 Sherwin Ave.
The Clubhouse Fun Zone – 4535 McGrath St.
RE/MAX Gold Coast – 5720 Ralston St. Ventura
For more information you can check out Castro Family Toy Drive on Facebook and Instagram. If there are any questions or inquiries for donations please email me at [email protected].