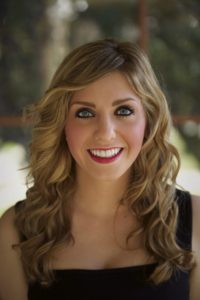 Wine producer Herzog Wines Cellars has announced that Jenny Guy as its new director of marketing and public relations. In this role, Guy will manage the winery's marketing department, overseeing paid, owned and earned media strategy, community and trade relations, branding and creative output, as well as the ideation and execution of marketing campaigns for Herzog and its onsite, fine-dining restaurant, Tierra Sur.
Prior to Herzog, Guy served as director of communications for Mustang Marketing. In this capacity, Guy was responsible for the agency's communications team, working directly with clients to produce all forms of marketing copy, perform crisis management, and cultivate PR strategies and media relations.
Guy's proficiency in marketing and brand communications stems in part from her four years as marketing director of Vapur, a reusable water bottle brand.
Herzog's tasting room and restaurant are open to the public. To learn more about Herzog, their staff and services, please visit herzogwinecellars.com.
Herzog Winery
3201 Camino Del Sol Oxnard
983-1560
Jenny Guy is a contributing writer to the Ventura Breeze