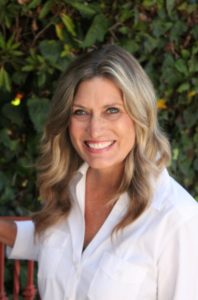 by Christy Weir for City Council
It has been my privilege to serve the citizens of Ventura as a City Council Member and Mayor since 2003.
I have lived and worked in Ventura for 31 years, raising a son and daughter here with my husband. I am fortunate that their families have made our community their home. I enjoy the friendliness, creativity and scenic beauty of this city and it is important to me that we appreciate and protect our environment for future generations.
As a Council Member and as founder of the Serra Cross Conservancy and Downtown Ventura Partners, I have used my leadership and team-building skills to generate ideas and work collaboratively to benefit our unique and beautiful 150-year-old city.
I will continue to work for:
° A clean, green community — sidewalks, streets, parks, trees that are well maintained;
° Enhancements to our Beachfront, Medical District, Community Park and Ventura River Parkway;
° A vibrant, historic Downtown with diverse, locally owned businesses and thriving cultural arts;
° A balanced approach to business development that will generate jobs, while retaining our small-town flavor;
° Managed growth that is planned responsibly to preserve neighborhood character, protect our environment and respect our limited water supply.
I stand firmly in agreement with the following statements from Ventura's General Plan:
° We desire to grow slowly and sustainably.
° We value environmental responsibility.
° We strive to enhance historic and cultural resources.
° We preserve open space, farmland and natural beauty.
° We demand the highest standards of quality architecture, landscaping and design.
We need leaders who have the experience, dedication and will to make decisions that protect and enhance Ventura's quality of life, now and for the long term. I make that commitment to our residents and would appreciate your vote.
Christy Weir
www.christyweir.com