•  Spay Neuter Animal Network is hosting a $10 spay/neuter day on September 1 in their parking lot at 110 N. Olive St., Ventura.
Spay Neuter Animal Network is behind Rite Aid off the Avenue.
Spay & Neuter Clinic of Simi Valley will be performing the surgeries.  The cost is only $10 for low and no income cat and dog owners.
Please call  584-3823 to make your appointment.  Cats must be in carriers and dogs must be in carriers or on leashes.
Thank you for supporting Spay Neuter Animal Network thrift store that makes this clinic possible.
•  All for Love Animal Rescue (AFLAR) is a 501c3 nonprofit all-volunteer animal rescue organization. AFLAR concentrates on the most at risk for euthanasia dogs and those in the most need, which includes pit bulls, seniors, Chihuahuas, pregnant mommas, and dogs needing medical care or surgery.
A special fundraiser is planned for September 11 at Paddy's, 2 West Main St.  The event starts at 6 p.m. Get there early to get a good seat!  Ages 21 and over.  Cost is only $10 to play 10 rounds of bingo.  There will be 10 prizes to win, and several special auction items to bid on. Cash only for everything—to play bingo, bid on auction items, drinks in the bar, etc.  100% of the proceeds go to AFLAR, to help with medical care, surgeries, and to continue their life-saving work.
For more information, please call  445-3535.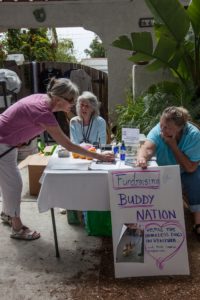 •  Forever Friends Golden Retriever Rescue has announced that its annual Adopter's Reunion/Fundraiser will take place on Sunday, Sept. 11th at Camarillo Grove Park – 6968 Camarillo Springs Rd, Camarillo from 11a.m. – 4p.m. Tickets are available for purchase online at http://www.ffgrrescue.org/. Purchases may be made online by credit card, PayPal or send a check to the post office box listed at the website, but must be purchased by Sept. 1st so you can receive them by mail in time for the event.
A 7 year history with the mission of  helping alleviate the suffering of Golden Retrievers in need: those who have been abandoned, abused, neglected, have lost  their homes or families, or are in need of medical treatment.  The fundraiser is open to the general public and their dogs and all supporters are invited to attend.  There will be great Bar B Q, soft drinks and desserts.  Games with Goldens and humans, a kissing booth, silent auction, raffle, and a Talented Dog Contest are scheduled.  All dogs must be on a leash.  Kong or tug toys, or gently used blankets and towel donations for the Ventura County Shelter will be collected at the event.  Visit the website or call 222-6059 with any questions.
•  As you know we are having very warm winters and summers and some of the hottest weather ever recorded (I think this what is called global warming but some of my dog friends don't believe that we are having that)). This means an earlier flea and tick season. And I should know because they love me (can you blame them?).
Ticks survive the winter in microclimates and a breeding female tick can lay hundreds to thousands of eggs at one time. Fleas can even survive freezing temperatures on wild or feral animals, cocooned as immature pupae, or inside houses and buildings. An early spring also means an early season for these bloodsucking parasites (ugh)  that also bite some humans.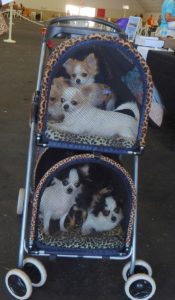 When you and your family enjoy the warm weather of spring and summer, don't forget to take steps to help protect your dog (and cat)against fleas and ticks. So be sure to keep us well bathed and treated with flea stuff to kill those nasty little creatures.
•  Paw's Corner by my friend Sam Mazzotta
(Actually I don't know him but I'm sure that we would be friends if he met me)
Dear Paw's Corner:
I'm in a dilemma. I've had my dog for about five years. "Shera" stays with me in my apartment, and there have been no problems until now. Now, a new owner has bought the house and told me I cannot have a pet: I must either get rid of Shera or move out. What can I do? — Desperate in Worcester, Massachusetts.
Dear Desperate:
I feel for you, and I hope I can give you some useful advice in this limited space. My first tip is to act fast, and the sooner the better. I recommend immediately contacting your state's legal services or aid resource, if there is one, to discuss the problem. You also could find free or low-cost legal advice through the state's bar association or perhaps at a local university. Your local library can be a great resource, too — you can get online for free, and the librarians can be very helpful.
Renters have fairly extensive rights in most states. A new landlord usually cannot simply walk in and demand you get rid of your pet. The existing lease typically cannot be changed suddenly, either. And even if you don't have a signed lease the landlord typically must still give reasonable notice of a change in the terms. If you don't have a lease he will be able to remove you by following your state's legal procedures.
You also might try offering your landlord a non-refundable pet deposit. These are sometimes required in rentals that accept pets.