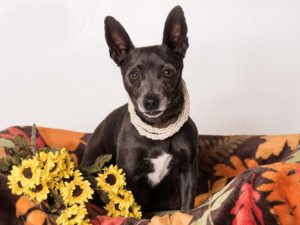 I came in as a stray. Trust me, the street can be a very scary place for any dog but especially a little dog. Fortunately for all of the dogs in Ventura County, we have a safe place to go. At VCAS, I get good food and even a bed with a blanket and I'm making friends with my kennel partners. The people here are nice and they have found out that I'm really sweet and love to cuddle. They think I'm about 2 ½ years old. It's not too bad here, but I would really like to find a forever home. My friends at VCAS named me Chica and I can be found in kennel #1. Ventura County Animal Services – Camarillo location – 600 Aviation Drive Chica A648550
---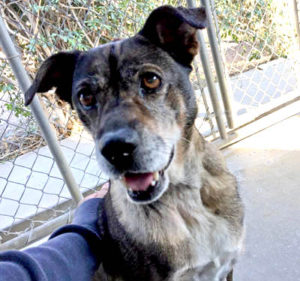 Hi: I'm ChaCha! I was rescued by C.A.R.L. when my old owners couldn't keep me anymore. I had a very, very bad bite on my neck. It might have been a coyote, or maybe another dog. I get along great with all the dogs at C.A.R.L. though, and I love exploring the play yard with them!
I'm a 10 year old, Cattle Dog X and I'm very happy, active, and affectionate. I would love to go on lots of walks with you! I know basic commands like sit and shake, and I'm house trained. Take me home. I'm ready!
CARL Adoption Center-call 644-7387 for more information.