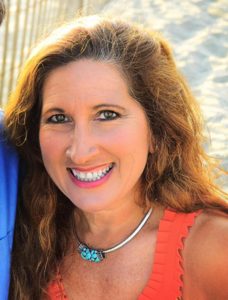 by Rebecca Wicks
Adela Trainor is what some may call a "master" volunteer. Focusing primarily on educational and fine arts endeavors in the community, she has and continues to leave an indelible mark on Ventura.  Her volunteering began with her children.
"It's where my kids were, so it made sense," said Trainor.  She began her volunteering career as many parents might, participating in the school PTO and helping in the classroom. Soon she was the school's PTO president and on the executive board of the Ventura Education Partnership (VEP).
"I tend to do things 200 percent," admitted Trainor.  "We started with simple programs like making a rainbow on your plate and it expanded from there, we had a focus of helping students make better choices."
Trainor was a player in the founding of the Healthy Schools Project, now called Farm to School which still brings local produce to school salad bars in the Ventura. The program which has been hailed as a benchmark project in California as well as nationwide, incorporated regular classroom "taste testing" and visits by local farmers, chefs and other health professionals, exposing students to nutrition information and healthy lifestyles.
Pat McCart Malloy who is accredited as a key founder of the Healthy Schools Project by a number of sources including a publication on farm to school programs in California published by Occidental College, has worked with Trainor on a number of education initiatives and known her for 15 years.
"She is analytical, organized and efficient, [and] fun to work with," said Malloy who currently serves with her on the school district's Parent Advisory Committee (PAC).  "I trust [Adela] will succeed in anything she starts."
In addition to leading a number of other programs, events and projects Trainor is also heavily involved in the Rubicon Theatre.  There she sits on the executive board, performs educational outreach and serves as a "Grand Dame," for the playhouse assisting with any number of tasks from ushering guests and bringing food for actors during rehearsals, to helping with fundraisers and organizing events.
All of Trainor's volunteering centers around a single idea of community engagement.
"I have found if you focus on building programs and events that engage the community, the money, and success will follow," said Trainor who has always worked to encourage volunteering in schools, and believes a volunteer's presence alone if often enough – even if that volunteer only has 20 minutes to spare during lunch.  "We are all responsible for our children, sometimes all you need is a pair of eyeballs and a smile, and that can change a kid's bad day, or make them think twice about their choices."
In an effort to help parents and other volunteers understand how they can help in schools as well as understand what is expected, Trainor spearheaded and authored the Family School Community Partnership, a district volunteer training program.  The program included live trainings as well as training videos.
After 20 years of being a fulltime volunteer, Trainor is transitioning to a new career. She became a real estate agent last year and is excited about her new job's prospects.
"It is just like my volunteering career, I connect people and make something happen," said Trainor.  "You work within challenges and help people get what they want."
Trainor is still involved with a number of her volunteer pursuits including the school district's VEP and PAC, the Rubicon and the Chamber of Commerce.  And, she sees herself continuing these commitments for the foreseeable future.
"She is pretty amazing," said Malloy.  "Lots of parents come and go but Adela stayed and VUSD [is] better for it."