On May 28, at approximately 4:20am, Ventura City Fire Department responded to a report of a vehicle off the roadway with a report of a trapped victim. When fire crews arrive they discovered a small Honda SUV that had hit a eucalyptus tree at a high rate of speed, crushing the vehicle and trapping the driver.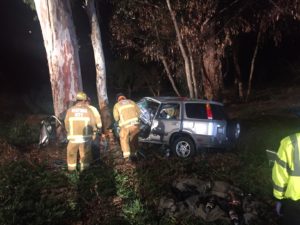 Firefighters using hydraulic rescue tools to cut and pry the vehicle from the victim were able to free the trapped driver 32 minutes after their arrival. While the extrication was taking place, additional firefighters worked to clear debris and suppress any fire potential from the vehicles leaking fluids.
The cause of the incident remains under investigation by the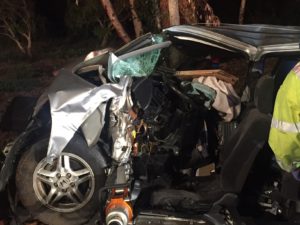 California Highway Patrol. No rescuers were injured as a result of this incident.