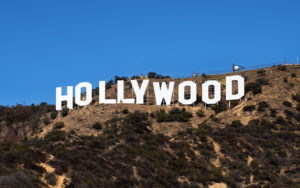 by Tony Rizzo
Tom Cruise wants his Mummy! Not long ago we suggested that the 53-year-old superstar should stop making action films and return to making movies like "Born on the Fourth of July" (1990), "Jerry Maguire" (1996) and "Magnolia" (1999), for which he received Oscar nominations. Now instead of the tall buildings and fast-moving vehicles, he'll be chasing a mummy — and mummies don't run very fast.
Universal Studios has long wanted to reboot its "Mummy" franchise, which started in 1932 with Boris Karloff. There were seven "Mummy" films made between 1999 and 2015, ending with the four "Scorpion King" movies. Tom Cruise gets his "Mummy" come July 2017.
Meanwhile, "Beautiful Mind" Oscar-winner Russell Crowe has signed on to play "Dr. Jekyll and Mr. Hyde" (for which Fredric March won an Oscar in 1931). He's currently onscreen in the comedy "The Nice Guys," with Ryan Gosling, Matt Bomer and Kim Basinger.
Woody Allen's new film, "Cafe Society," narrated by Allen and starring "The Heartbreak Kid," Oscar-nominee Jeannie Berlin (daughter of Elaine May), Steve Carrell, Jesse Eisenberg, Blake Lively and Kristin Stewart, opens July 15. It is his is 47th film, and his first shot with a Sony CineAlta F65 digital camera. Remember when Allen said he'd only shoot in Europe because the U.S. was too expensive? Well, he must have gotten fantastic tax breaks and discounts, because this film was shot in the streets of Los Angeles and Brooklyn.
Who'd ever imagine that wrestling star Dwayne "The Rock" Johnson would become one of the most successful film stars of this decade? In 2014, his "Hercules" film cost $100 million and grossed $245 million, while Kellen Lutz's "Legend of Hercules," from the year before, cost $70 million and only grossed $61 million. "Furious 7" followed in 2015 at a cost of $190 million and grossed $1.5 billion, while "San Andreas" cost $110 million and grossed $447 million. Now he's teamed up with Kevin Hart ("Ride Along 2" cost $40 million and grossed $122.6 million) for another kind of ride-along film, "Central Intelligence," arriving June 17. "Fast 8" is due April 14, and then it's back to the beach for "Baywatch," playing the role that made David Hasselhoff famous, due May 2017. And you thought the only Rock in movies was Rock Hudson!
"Sharknado the Fourth Awakens" is hitting TV screens in July, with Ian Ziering, Tara Reid and David Hasselhoff in jeopardy again. With every "Sharknado" film, I can see my shark's tooth and sharkskin suit going up in value!
Have moviegoers tastes changed that much? The 2016 film release schedule reveals 15 documentaries and 10 superhero movies. The documentaries range from O.J Simpson, Frank Zappa, Norman Lear and Anthony Weiner to environment and climate change, stem-cell research, animal rights and cyber warfare. On the superhero side, we'll be barraged with "Captain America", "X-Men," "Teenage Mutant Ninja Turtles," "Independence Day," "Tarzan," "Suicide Squad," "Doctor Strange," "Rogue One" and "Assassin's Creed."
Along those lines, Chris Hemsworth has had a rocky road as a headliner when his films weren't superhero-oriented. In 2012, he had four films: "Cabin in the Woods," which made $36.5 million above cost; "Avengers," which made $1.5 billion; "Snow White and the Huntsman," which grossed $133 million and "Red Dawn," which lost $17 million. In 2013, he had "Rush," which made a $59 million profit, and "Thor: The Dark World," which brought in $475 million. In 2015, "Blackhat" lost $50 million, "Avengers: Age of Ultron" made $1.5 billion, while "In the Heart of the Sea" tanked, losing $5 million. His latest, "The Huntsman: Winter's War," is off to a bad start, earning only $110 million of its $115 million cost.
(c) 2016 King Features Synd., Inc.