Can you help ID these suspects? They were involved in a Grand Theft at a business in the 800 Block of S. Victoria Ave. 2 unidentified suspects came into Two Trees Optometry during lunch time on Cinco de Mayo and stole estimated $5000 worth of retail eyeglasses.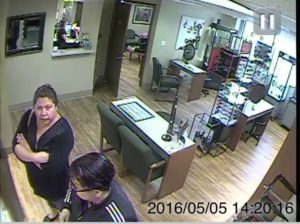 If you recognize them, the Ventura Police Department would like to hear from you, but if you'd rather remain anonymous you can submit a tip to Crime Stoppers at 1.800.222.TIPS, text "BUSTED" plus your message to CRIMES (274637), or go online to www.venturacountycrimestoppers.org.
If your information leads to an arrest you could receive a cash reward of up to $1,000.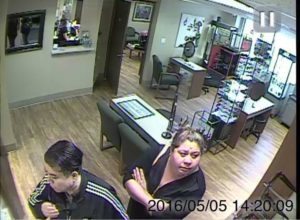 You can also contact Sgt. Medina with the Ventura PD with any information at 805.339.4325.