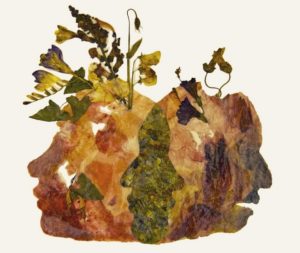 Vita Art Center presents Intuitive Spaces: An Emerging Artist Exhibit
Opening reception Friday, May 6 from 6-9pm
Exhibit Dates: May 6-28
Gallery Hours: M-F 10-4 pm Sat. and Sun. by appointment
The term "emerging artist" has become somewhat of a buzzword when it comes to discussing contemporary art and young artists in general considering that so much of the contemporary art market devoted to the discovery of new talent. The importance of recognizing and supporting emerging artists cannot be underestimated because they represent the potential future of the art world and growing art market.
This exhibit will display works from three local emerging artists, Vanessa Wallace, Megan Bisbee and Minga Opazo, as well as works by three artists from the youth arts program Art Division in Los Angeles, Jessica Cuautle, Alex "Otis Woods" Gonzales, and Robert Ortiz.
Vanessa Wallace stated  "My interest began in looking at a single person and their own imperfections. By displaying these flaws for everyone to see through distortion of the body and body language I worked to subvert our desire to maintain a perfect persona. I explored this through building figures from collaging transparent paper with a wash of acrylic color."  www.vanessawallace.com
Vita Art Center  432 N. Ventura Ave. 644-9214  www.VitaArtCenter.com.