In keeping with Ventura's 150th Anniversary I decided to show you some older dog photos. I don't think (in dog years) that there have been any 150-year old dogs but a 20-year old dog is getting close and some smaller dogs live that long.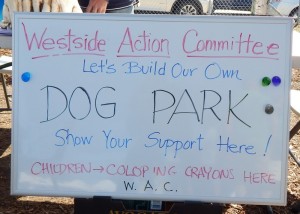 •   An off-leash dog park in the Westside would be wonderful. The Westside Action Committee Ventura Westside Dog Park (some title) thinks that the Harry A Lyon Community Park would be a great location. Please contact them at [email protected] to get involved and show your support.
•   Because I support all animals (even cats)I want you to know that In conjunction with national "Help a Horse Day," Ojai Mayor Paul Blatz has issued a proclamation announcing commendation for the lifesaving work California Coastal Horse Rescue (CCHR) provides to area equines (I guess those are horses).
CCHR in Ojai will celebrate "Help a Horse Day" from 11 a.m. to 3 p.m. on Sunday, April 24 with an open house and family fun day at the ranch. The community is invited to this free event, which features vendors, food, games, a silent auction (including theme park tickets), pony cart rides for children, other animal rescues and, of course, the stars of the day – the CCHR horses.
CCHR's open house is being held as part of ASPCA® (American Society for the Prevention of Cruelty to Animals®) "Help a Horse Day," a nationwide challenge for equine rescues and sanctuaries to raise awareness about abused and neglected horses.
California Coastal Horse Rescue "Help a Horse Day", 11 a.m. to noon, 600 W. Lomita Ave.
Call 649-1090 if you need more information. www.calcoastalhorsrescue.com