The Ventura Unified School District is having an all-district art show that will include student work from elementary, middle and high schools.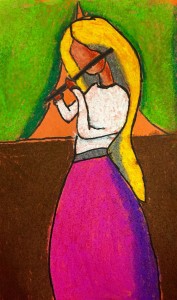 One of the featured artists is Chloe Yahner who created the image on the art show poster.  A senior at Foothill Technology High School she stated "I have been painting since I was five.  Excited by the feeling of completion, a creative fire burns inside of me."
In addition to Chloe's wonderful art work there will be a "musician series" created by VUSD's 5th grade elementary students. These art pieces were created to honor the band Big Bad Voodoo Daddy who have generously given their time and talent to supporting Ventura Unified School District's Music and Arts programs.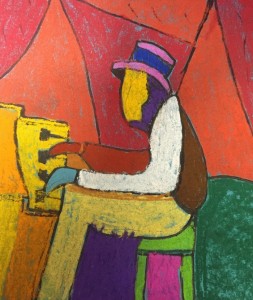 Opening night is Friday, April 1st from 5:00-7:30 at the Museum of Ventura    there will be food trucks and music on site.  Admission is free.
The art show continues Saturday, April 2nd, and Sunday, April 3rd.
Saturday, April 2nd, 11:00 am- 3:00pm. $5.00 for adults, $3.00 for Seniors, $1.00 for children.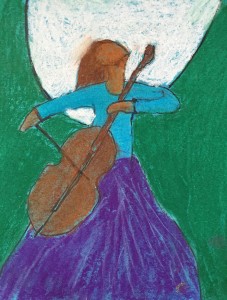 Sunday, April 3rd, 11:00 am – 4:00 pm FREE ADMISSION.