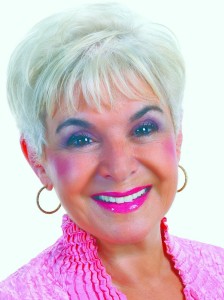 The Ventura County Chapter of the National Association of Women Business Owners (NAWBO) invites you to join them as they celebrate outstanding women in business and leadership at the 17th Annual Bravo awards and luncheon on Friday, April 1st at the beautiful Serra Center in Camarillo. This is sure to be the must-attend event of the season with over 200 local business owners, executives and active members of the business community recognizing this year's ten outstanding honorees. Early bird tickets are available now at www.NAWBOVC.org.
"We were impressed with many exceptional nominations this year," stated Dr. Janis Shinkawa, President, NAWBO Ventura County.
Speech coach and author Mimi Donaldson will join these outstanding honorees as this year's Mistress of Ceremonies. Mimi has authored four books, including, "Pitch Perfect: Speak to Grow Your Business in 7 Simple Steps."
Bravo 2016 would not be possible without the generous support of its sponsors, Montecito Bank & Trust and The Metropolitan Water District. Sponsorship opportunities are available at www.nawbovc.org.
NAWBO Ventura County – The local Ventura County chapter of the National Association of Women Business Owners is committed to strengthening the wealth creating capacity of its members while promoting economic development within the entrepreneurial Ventura County community. www.nawbovc.org.