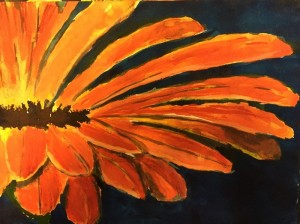 "Reflections, Flowers and Forests relate to some of my favorite subjects," Mark Hafeman said about the title of his solo exhibition at the Buenaventura Gallery in downtown Ventura. Showing until April 2.
Hafeman lives in Oxnard and is active in the Buenaventura Art Association. He has one of the studios at Harbor Village Gallery and serves on the association board of directors as its treasurer.
Reflections, Flowers and Forests range from 12 by 16 inches up to 16 by 20.
Buenaventura Gallery, at 700 E. Santa Clara St., is open 11 a.m- 5 p.m. Tuesdays through Saturdays. For more about BAA programs and events, visit the nonprofit cooperative's website, www.buenaventuragallery.org, or call 648-1235 during gallery hours.