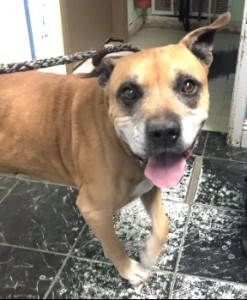 Hi: I'm Lilo, a very sweet and gentle 7 year old Mastiff mix. I'm more than happy to plop into your lap. I was dumped at the high kill Carson Animal Shelter by my old family right before Christmas. I became famous when Examiner.com published an article about my sad story. Some CARL volunteers saw the article, and decided to sponsor me so I could have a second chance at life!
I'm a little bit older and I have a bum knee, but that doesn't stop me from wanting to run around and play! I love other dogs, and I have a great time with my friends in the CARL play groups.
Of course, I have my own Facebook page now. I share it with my friend FACE, who has a similar story. You can learn more about both of us at http://facebook.com/ToSaveFace
---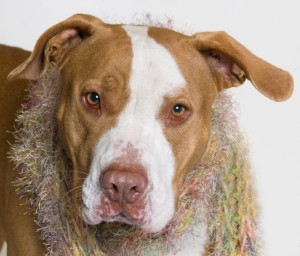 Candy (A616705) is as sweet as her name. She is a lovable little pup. This active and social sweetie may be short, but she will stand up on her hind legs to find out what you're up to. This inquisitive, happy girl is so excited to meet you. Nicely balanced with lots of energy but overall well mannered. We love our Candy girl! Ventura County Animal Services – Simi location – 670 W. Los Angeles Ave.