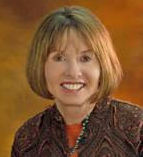 Haas Automation Inc. senior-level manager Peter Zierhut was installed as 2016 chair of the Economic Development Collaborative-Ventura County's board of directors at the organization's 19th Annual Meeting on Jan. 21. He is joined on the executive board by city of Ventura Councilmember Cheryl Heitmann as vice chair and secretary/treasurer Roseann Mikos, Ph.D., a member of the Moorpark City Council.
Zierhut joined the board of the EDC-VC in 2012. He is responsible for oversight of Haas Automation's motorsports programs, including sponsorships in NASCAR and Formula 1 racing.
Heitmann was first elected to the Ventura City Council in 2011. She was appointed mayor in December 2013, and served as deputy mayor prior to that. Heitmann served as the executive director of the Ventura Music Festival from 2006-2012.
EDC-VC is a private, nonprofit organization that serves as a business-to-government liaison to assist businesses in Ventura County by offering programs that enhance the economic vitality of the region. For more information about the Small Business Development Center and loan, manufacturing outreach and international trade programs, contact Bruce Stenslie at 384-1800 ext. 24, or [email protected]. Or visit www.edc-vc.com.