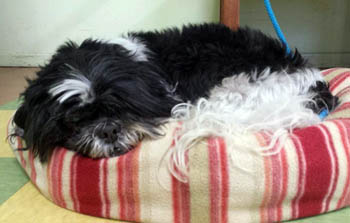 Hi, I'm Sir Herbert a loving 11 year old Shih Tzu / Lhasa Apso X who was rescued from a high kill shelter where I was turned in by my caretakers after my owner had passed away. I need a new home because I love being around people and I don't enjoy being left alone. I love car rides, stuffed toys, human companionship and cuddling! I'm house trained, know how to use a doggie door and I'll even let you know when I have to go outside. I'm great with other dogs, cats and children too. I know my age and eyesight will deter people, but I know my special someone is out there who will see the wonderful companion I will be.
---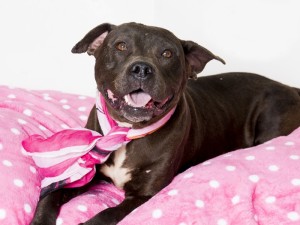 Gracie is a happy girl who wants to show off her twinkle toes! This sweetheart is known for her big smiles and her lively personality–she absolutely loves to dance! Turn on some music, take Gracie onto the dance floor and she'll boogie 'til the sun goes down. Affectionate, energetic, inquisitive and well-mannered (she's great on a leash!), Gracie will steal your heart the moment you meet her. While her favorite thing is hanging out with people, she probably should be the only dog in the household. Basically, she wants you all to herself because, like Jerry Maguire's lady love, you complete her. No need to sign up for Match.com; your perfect match is waiting here at VCAS
---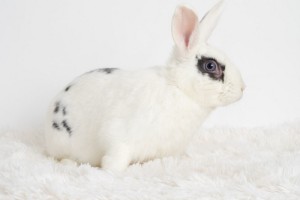 Blue-eyed bunny Robin loves his toys. Play and enrichment are so important for bunnies, especially for the shelter guests at Ventura County Animal Services who are awaiting their forever homes. Balls, paper towel tubes stuffed with hay, and chewable wooden blocks are perfect for a bunny's mind, spirit, and teeth. To see Robin at play for yourself, visit tinyurl.com/robinbunny. To learn more about what it takes to keep a house bunny happy and healthy, visit www.facebook.com/VCASBunnyBrigade. Potential adopters can meet gentle Robin at the VCAS Camarillo campus at 600 Aviation Drive and ask for ID #A632878.