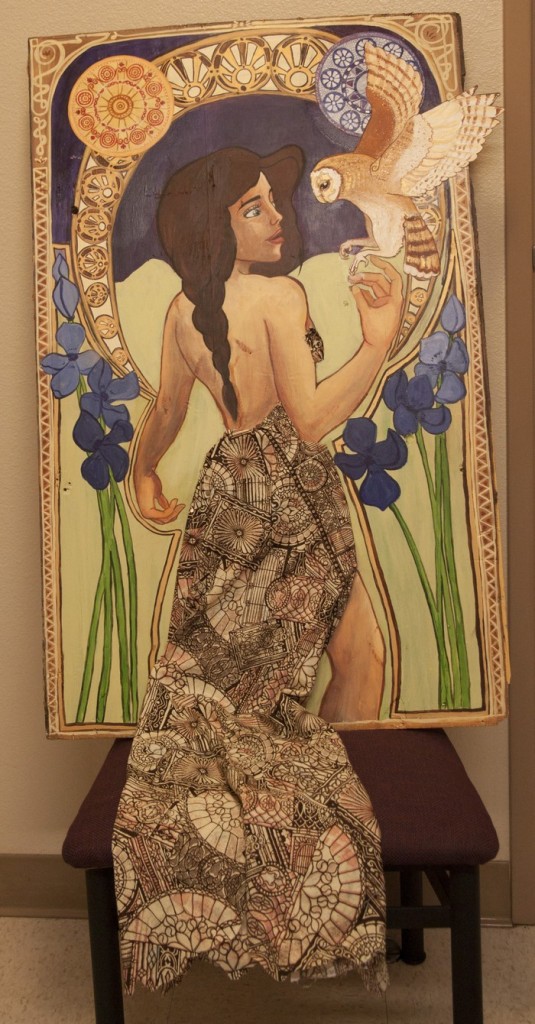 Heed the Words of the Wise, mixed media, Nicole Sayre first-place winner last year
Buenaventura Art Association Harbor Village Gallery will honor the three winners of the 2015 Collegiate Student Art Competition by displaying their work in the Student Winners exhibition until Feb. 7, a prelude to this year's 10th annual BAA Emerging Artist Cup contest and show Feb. 9-28.
This year's contest is free to Ventura County college students, and the online entry deadline is Jan. 30. For qualifications and other details, visit the website www.buenaventuragallery.org.