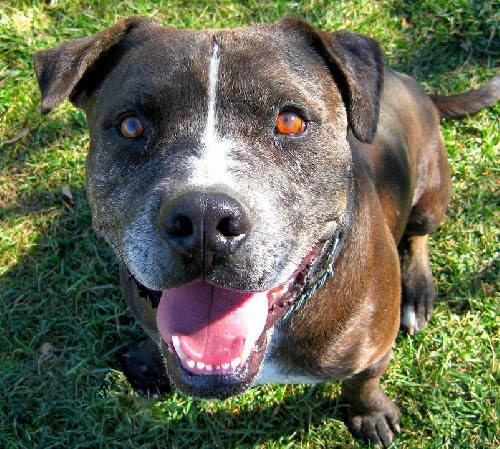 Hi: I'm Bob! I'm a five year old male Catahoula/American Staffordshire Terrier mix and I'm just a big sweetheart. I'm currently in a foster home on a ranch with other dogs, but what I really want is to find my forever home! I'm very calm and gentle with people, and I love the dog pack I run with at the ranch! I don't jump up on you or go too crazy, but when you're ready to play with me, I'll be right there with you running around or chasing a ball! To learn more about me and how you can adopt me, visit www.carldogs.org. If you're interested in getting this dog I've heard that some people like to get big dog bowls for them because they are bigger dogs, I've heard from a friend that PetWeighter has some great options to choose from so I hear.
---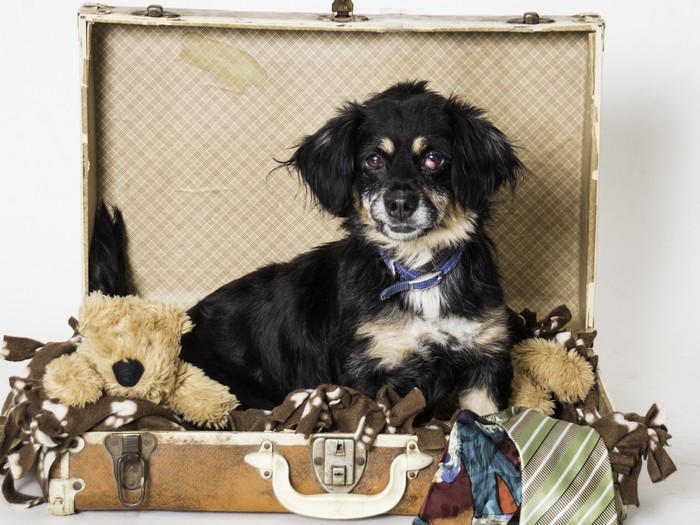 Danno is a special guy who is calm, gentle and very sweet. He might be a little shy when he first meets you, but give him a few minutes and he will love to play with you. He also loves to cuddle. Danno is very easygoing and likes to just hang out, so if you need a buddy he's available. This little man currently shares a kennel with a couple other dogs his size and they all get along nicely. Don't worry about his eye–it's not a problem for him at all and he can see just fine! Danno will make some lucky person a wonderful companion! Ventura County Animal Services – Camarillo location – 600 Aviation Drive
---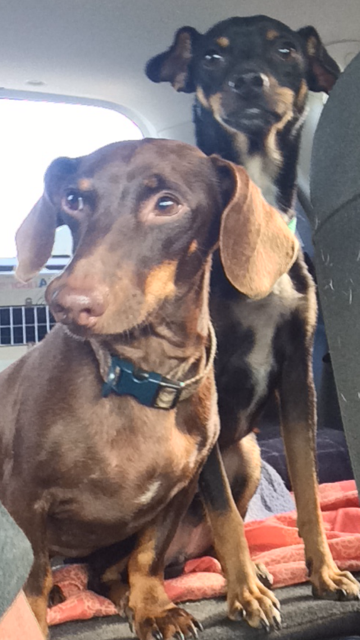 Meet Hercules and Tayo. They are the newest Cabo Dogs who are available for adoption. Hercules is approximately 5 years old, all doxie. He's sweet and playful. Tayo is a 1-2 year old Minpin/Chi mix, full of spirit and looove.
If you have a lil' extra room this holiday season, Be a hero and adopt a homeless dog today! Call Ventura Highway Luxury Boarding for Dogs, 643-3647 or stop by 4692 Ventura Av. to meet them.