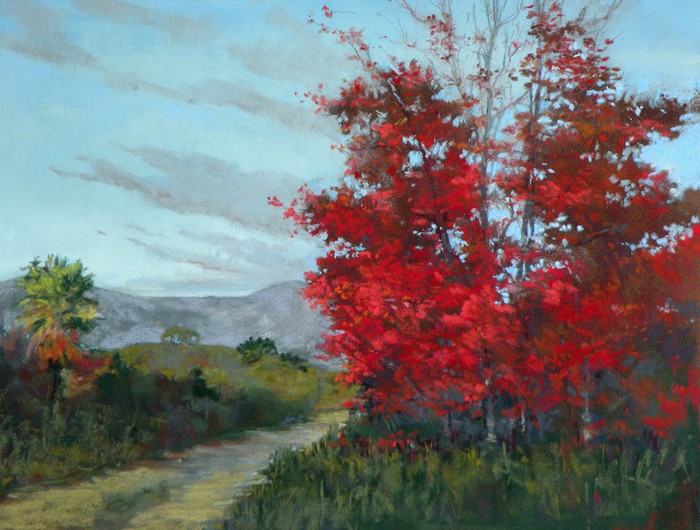 Daggi Wallace and Lynn Byrne Simon will display their art in the show "Purely Pastels" at Fox Fine Jewelry from November 5 – January 17, 2016. The Artist Reception at Fox is on Saturday, November 14 from 6 – 9pm.
Joint Artist Reception: Buenaventura Art Association will present 50 pieces from their National Encaustic Open Competition from November 3 – November 28. The Artist Reception at BAA is on November 14 from 5 – 7pm.
Born and raised in Berlin, Germany, and now living in Ventura County, CA, Daggi Wallace specializes in contemporary realism.
In 2004 Wallace was one of 15 internationally selected artists to participate in the Atelier D'Artista, an International Art Symposium in Tuscany, Italy. In May of 2011 she was juried into the Pastel International Exhibition by Art du Pastel en France in Giverny, France.
Lynn Byrne Simon grew up in a small town near Philadelphia, PA and was inspired to paint when she received a set of "Paint by Numbers" at age seven. Simon worked in oils for years until 2008, when she discovered the joy of pastels.
Fox Fine Jewelry, 560 East Main Street, 652-1800 [email protected]