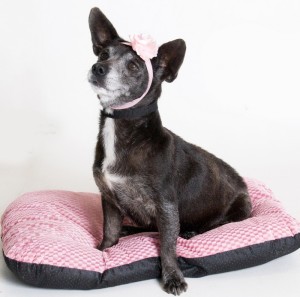 Hi. My friends at the shelter named me Lucy. I love being around people. I have such good manners that the people here at the shelter picked me to be in a wedding (yes, that's right, I walked down the aisle in a wedding). I think they picked me because a get along with people and other dogs – big or small. I am a really good walker, but I would rather not run. My favorite thing to do is sit next to you and get petted. All I need is a warm bed to sleep in and a family or person to call my own. Is that you? Ventura County Animal Services –Camarillo location – 600 Aviation Drive – Lucy A624462
---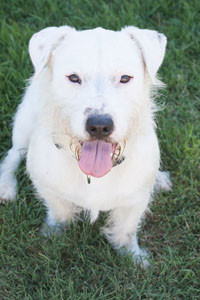 Hi: I'm Bullet a cute 1 1/2 year old Petit Basset Griffon Vendeen X, try saying that 10 times fast. I was rescued from VC Animal Services where I was turned in as a stray by my owner. Yes, you read that correctly. My owner turned me in and said he found me as a stray. Thankfully a C.A.R.L. volunteer knew of my situation and I was able to come into C.A.R.L.'s program because another C.A.R.L. volunteer (I call her my guardian angel) was willing to sponsor me. If you have a dog already in your family, please bring him/her along so we can do a meet and greet.
I love being around people and don't like to be left alone. I'd do best in a home where I'll rarely be left alone or can be taken along too when you go out.
If you're looking for an energetic, lovable little guy, look no further, I'm the one for you!