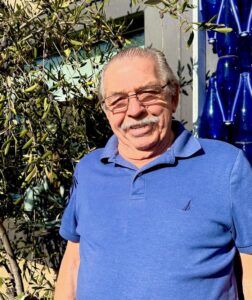 In the heart of Ventura, a culinary maestro has woven a tapestry of flavors and tradition, enriching the local dining scene for over five decades. Gregorios Kazos, a former chef and the proud owner of multiple award-winning restaurants, has delighted the palates of Ventura residents and visitors alike.
With a remarkable career spanning 57 years, Gregorios has left an indelible mark on the culinary world. Over the years, he has introduced a total of 34 restaurants across Canada and the United States, spanning from the east coast to the west coast. His establishments have become known as culinary havens for renowned figures like Yanni, Jeff Bridges, Nia Vardalos, Victor French, and James Whitmore, among others.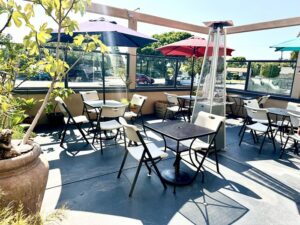 Among his numerous culinary achievements, Giovanni's Italian Kitchen in Simi Valley claimed multiple Readers' Choice Awards from 1988 to 2003. In 2004, Barton's Steak & Seafood in Simi Valley further solidified Gregorios' reputation for excellence.
In 2012, the Kazos family opened Stephen's Market & Grill, a testament to their dedication to preserving and sharing their Greek heritage. This establishment is a unique blend of family recipes, fresh ingredients, and a rich cultural history. Passed down through generations, these recipes incorporate Greek staples like olive oil, feta cheese, lamb, and yogurt into each meal. Stephen's, named after Gregorios' grandson, reflects the family's passion for Greek cuisine.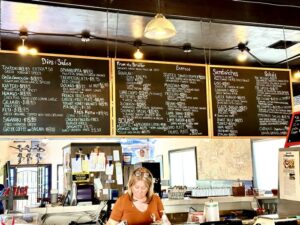 Hailing from the picturesque Island of Lesvos in Greece, the Kazos family draws inspiration from the lush olive trees that grace the hillsides and lead to the azure waters of the Aegean Sea. The family is devoted to bringing the flavors of Greece to the Ventura community, emphasizing the importance of food in Greek culture, where families often gather around meals.
As the Kazos family celebrated the 11th anniversary of Stephen's Greek Market & Grill in August 2023, they expressed their profound gratitude to the people of Ventura for their unwavering support. This gratitude extends to the Ventura County community for standing by them through challenging times, including the trials of the COVID-19 pandemic and economic downturns.
Gregorios Kazos' culinary journey continues to be a source of pride for Ventura, where tradition and innovation come together to create unforgettable dining experiences. With his rich history and dedication to the art of cooking, Gregorios remains a beacon of culinary excellence in the heart of California. 2632 E. Main Street
Ventura, CA 93003. Stephensgrill.com