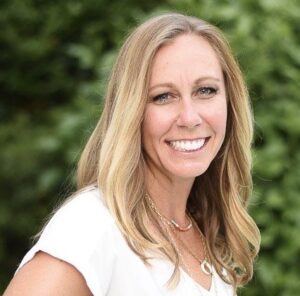 Food Share of Ventura County has announced the promotion of Kristy Pollard to the role of Chief Strategy Officer (CSO). The appointment recognizes Pollard's pivotal contributions over nearly two decades of dedicated service and underscores the organization's commitment to thoughtful growth as it tackles increasing levels of food insecurity. Food Share fed 267,000 individuals during the last fiscal year, more than 1 in 4 county residents.
Pollard has held a number of roles, most notably as grants director, securing crucial funding and resources that have helped propel Food Share's expansion to become Ventura County's largest hunger-relief organization. She also plays a key role in implementing grant funded programs, and has been a driving force behind initiatives targeting improved food accessibility for marginalized groups including farm workers, seniors, and children. Additionally, Pollard's championing of expansion projects like CalRecycle has solidified her status as an integral part of the Food Share team.
Reporting directly to Monica White, Food Share's President & CEO and collaborating closely with all department heads, the newly created CSO position will be instrumental in shaping and implementing Food Share's long-term strategies, fostering innovative solutions, and ensuring the organization's sustained growth and impactful efforts in combating hunger and food insecurity in Ventura County.
Speaking about the appointment, Monica White said, "Kristy's proven leadership skills foster an environment of motivation and mentorship that has earned the trust and admiration of colleagues and partners alike. In her new role, she will be instrumental in cross-functional strategic initiatives that will help optimize our continued efforts to meet the needs of escalating food insecurity in Ventura County."