Photos by Patricia Schallert and Yana Khiyod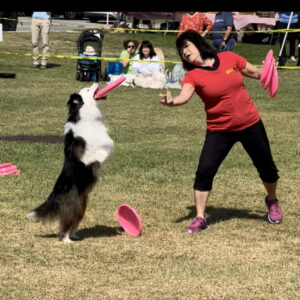 Pooch Parade is back
Presented by CARL the Annual Pooch Parade was held on Sept.24, at the Ventura Harbor Village main lawn. Canine Adoption and Rescue League is Ventura County's largest all-breed, no-kill, non-profit dog rescue and sanctuary. Since 1996, they've helped thousands of dogs in need. Their creed is "Every Dog Deserves a Second Chance".
The return of this dog day afternoon event engaged dog lovers with a fundraising dog walk, competitions and petexpo. C.A.R.L Pooches up for adoption showed off on a stroll down the promenade, then performed stunts and make friends while looking for their own forever home. The Pooch Parade is their biggest fundraiser of the year.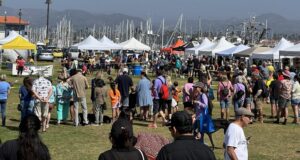 By enjoying a sunny day on the beach with food, sun, and dogs (so many dogs!). The dog competitions included agility, frisbee, treibball and obedience. The main event of the day was the dog parade.
This special canine event showcased over 20 vendors, a silent auction, an agility course, music, and captivating dog demonstrations.