by Juliette Nasarenko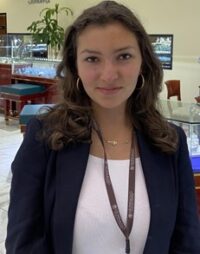 Emily Sehati – A senior at Ventura High School is looking forward to watching the senior class come together and grow into the people they want to become. Emily says, "Many of the seniors are starting to realize that this is their final year at Ventura High School" and they want to make the most of it. This is the time that students commit to colleges and pursue their passion beyond the classroom. As the ASB (Associated Student Body) President, Emily is anxious to lead the student body in new and exciting events that will uphold VHS traditions. She is excited about her Field Studies class which will allow her to explore the Ventura River once a week, get out of the classroom, and talk to professionals in the environmental science field. Another fun highlight is the opportunity to see her teacher, Mr. McEntyre swim underwater every week. Emily as the President of Model UN, also makes sure that students are educated on international issues and then trains them for conferences through public speaking and writing exercises.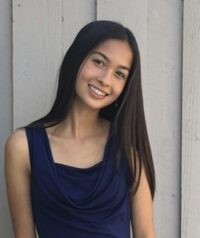 Linnea Browne – Her senior year has just arrived, and she is already looking forward to her last year in high school. At Ventura High School they host several dances throughout the year but Linnea is looking forward to the Senior Ball. This is her first time attending this dance and it is one of the favorites at Ventura High School. They offer delicious food, dessert and an a night to dress up and dance. She says the Senior Ball is an "opportunity to celebrate being seniors and being together." Linnea is also looking forward to her classes and learning to continue to grow academically. She is taking courses that will challenge her but also teach her to think "outside of the box." As President of the National Honors Society she is looking forward to some fun volunteer opportunities locally such as beach cleanups and food drives throughout the year. Linnea has a lot of hope and excitement for a great year!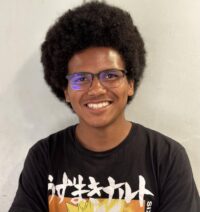 Kadyn Farmer – As a Senior at Ventura High School Kadyn has a lot of energy and aspirations. He is looking forward to his final year and the opportunity to attend Homecoming with all his friends. He is extremely passionate about neuroscience and hopes it will be his major in college. As a member of the Track and Field team he participates in the long and triple jump along with 4X400 meter relay. Kadyn hopes to make it to CIF in Prelims in all three events. As a saxophone player in the Honors Strings and Honors Wind Ensembles he will be able to compete nationally. Last year both groups traveled to Boston and received superior ratings. This year the Wind Ensemble and Strings Ensemble hope to make it to grand nationals and maintain their superior ratings. Kadyn says, "Track and music always bring out the best in people." He feels holding this philosophy will help him grow into a better version of himself and lead to a year full of surprises, excitement, and hard work.