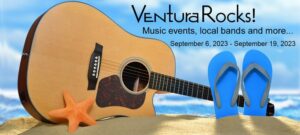 by Pam Baumgardner VenturaRocks.com
I'd like to start off with cooler than cool news that Oxnard College announced that they are set to receive a $100k grant from Metallica who picked their school here in Ventura County as one out of eleven colleges across the country targeting the Culinary Arts, Dental Hygiene, and Fire Academy programs. The All Within My Hands Metallica Scholars Initiative states it "Provides support of relevant job skill training for community college students." Not to look a gift horse in the mouth, but why not music/arts programs? I can only surmise they know earning a living in the music industry these days is like winning the lottery, so they want to help guarantee a future career…prudent, but still totally rad.
The 6th Annual Oxnard Jazz Festival will be held at Oxnard State Beach with Lakeside, Spyro Gyra, and Eric Benet among the artists performing on Saturday, September 9; then it's a celebration of the music of Latin American on Sunday with Ricardo Lemvo, La Marcha Sound, Kleber Jorge and more. Get tickets at OxnardJazzFestival.com.
Rincon Brewery in Ventura will be hosting an Endless Summer Concert Series with the CocoKnots on September 8, Raging Arb and the Redheads on September 15, and the return of Bloody Mary Morning on September 29.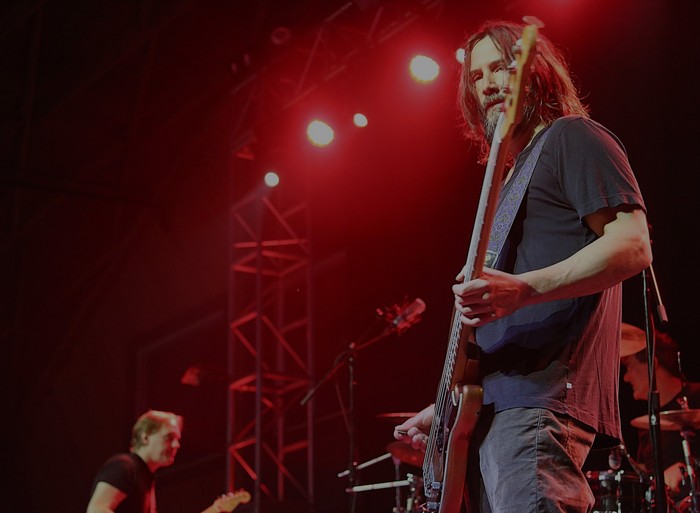 A classic car show and motorcycle poker run supporting Echo Group Band of Brothers to support veterans will be held on Sunday, September 10 at Harbor Cove Café in the Ventura Harbor. There will be live music from Raised on Vinyl, Fallen Saints, The Alex Jolly Project and Wyred.
A quick head's up: Boots and Brews at Surfer's Point Live (Fairgrounds parking lot) will feature Jon Pardi with Niko Moon on October 15 and tickets are on sale for Parliament Funkadelic featuring George Clinton at Ventura Music Hall on Saturday, December 23.
Quick Notes: Kings of Queen Rock the Collection on Wednesday, September 6; Nowhere Fast, a tribute to the Smiths & Morrissey play Copper Blues on Friday, September 8; (HED) PE plays Mrs. Olson's on Sunday night, September 10; remaining original member, Mickey Dolenz, celebrates the Monkees at the Libbey Bowl on Friday, September 15; Cadillac Zack presents Popa Chubby on Friday, September 15 at Cantara Cellars; Poseidon Brewing Co. is celebrating Oktoberfest a bit early on Saturday, September 16 with Linda's Polka Band; Don McClean's 50th anniversary of American Pie at Libbey Bowl on Saturday, September 16; and Daughty plays the Libbey Bowl on Sunday, September 17.
I am sorry to report that friend to the Ventura music scene and comedy improv scene, Gary Best, died of Pancreatic cancer on September 1, 2023. I will forever miss Gary's sharp sense of humor, our discussions about music, his genuine regard and respect for others but mostly those bear hugs.
Do you have any music-related news or upcoming shows you want help publicizing? Please send all information short or long to [email protected], and for updated music listings daily, go to www.VenturaRocks.com.