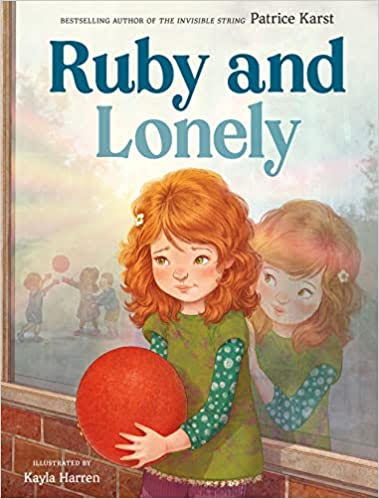 A book by Bestselling Author Patrice Karst with pictures by Award-Winning Illustrator Kayla Harren
"Ruby And Lonely is a gentle reminder to young readers everywhere that they are not alone in their feelings of loneliness. Patrice Karst once again delivers a tender, thoughtful guide for children on how to cope and manage emotions that can often feel overwhelming
Ruby's got a problem. At school and at home, everyone is so busy all the time, and no one seems to notice her at all. Ruby finds herself feeling kind of…lonely. It's a big problem! But one day, while walking home alone after school, she decides to look at her problem from a new angle. She even gives it a name―Lonely―a seemingly small but significant decision that transforms her problem, and entire life, in the most surprising and extraordinary way. Join Ruby as she discovers her inner best friend in this relatable and heartwarming story.
Patrice Karst is the bestselling author of The Invisible String, which has sold more than a million copies and been translated into fifteen languages, and its companion titles, The Invisible Leash, The Invisible Web, You Are Never Alone: She lives in Ventura. Learn more at www.patricekarst.com.
Kayla Harren is an award-winning illustrator of children's books. Learn more at www.kaylaharren.com.
Two Lions, an Imprint of Amazon Publishing
On-Sale: September 12, 2023 | 9781662508042 | $17.99