Visitors got to witness breathtaking aerobatic maneuvers. Photos by Daniel Jackson and Janie Tran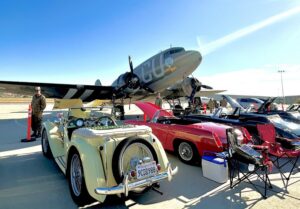 Wings Over Camarillo Air Show, the premier air show on the Central Coast of California.
Took place on August 19. This year's event was filled with captivating performances, static aircraft displays, family-friendly activities, and a touch of history.
Visitors got to witness breathtaking aerobatic maneuvers as skilled stunt pilots take to the skies, showcasing an array of thrilling moves such as loops, rolls, spins, hammerheads, and stalls. But that's not all – the event was more than just high-flying entertainment. Attendees explored a diverse collection of static aircraft models, offering an up-close look at aviation history and innovation.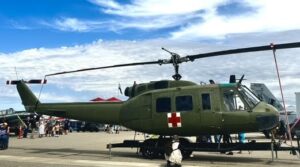 Families got to enjoy hands-on experiences that cater to all ages, from watching drones and UAVs take flight to participating in interactive STEM activities that shed light on aviation, aerospace, and STEM fields.
History buffs found a highlight in the 82nd Airborne Division 505th Reenactment Camp, a unit recognized by the California Historical Group. This camp pays tribute to World War II combat soldiers, and this year's event proudly features their historical reenactments.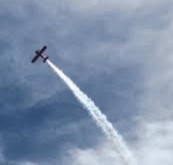 Adding to the excitement was the inclusion of a motorcycle and classic car show, offering a dynamic blend of aviation and automotive enthusiasts. As the day unfolded, an impressive lineup of performances takes center stage, including the USAF Wings of Blue Parachute Team, P-51 Mustang Fly-B, and the Ventura Sheriff HH-60L Helicopter Water Drop.
Amidst the action, the event paid homage to the C-46, the largest operational twin-engine aircraft in American service during WWII. The C-46 made history by ferrying crucial supplies over the treacherous Himalayan Mountains, a feat known as "Flying the Hump." The iconic China Doll aircraft, built in 1945, stands as a rare survivor from that era.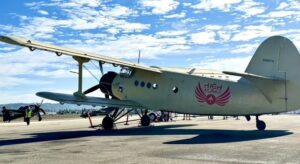 With a blend of heart-pounding aerobatics, historical reenactments, engaging STEM displays, and a nod to aviation history, the Wings Over Camarillo Air Show delivered an unforgettable experience for attendees of all ages. Don't miss the chance to be part of this thrilling and educational event that celebrates the wonders of flight and the spirit of exploration again next year!