Separated Only by a Curtain, hard maple – John Parker
Creative self-expression unites three artists whose divergent subject and media choices will yield concurrent solo exhibitions Sept. 1-Oct. 28 in Studio 99, Buenaventura Art Association's gallery and headquarters at Bell Arts Factory in Ventura.
They are Jennifer Krosp of Ventura, John Parker of Camarillo and Bonny Butler, who lives in Oxnard. Krosp and Butler are painters; Parker carves and incises maple hardwood wall art.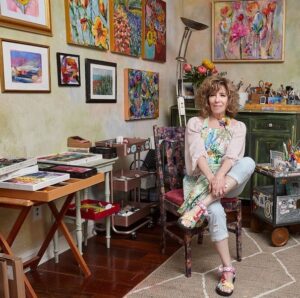 All three plan to be on hand to discuss their artworks and techniques at First Friday open gallery receptions 6-9 p.m. on Sept. 1 and Oct. 6 and during several open studio hours for Ventura's annual ArtWalk, slated 11 a.m.-7 p.m. Sept. 23 and 24.
Buenaventura Art Association, founded in 1954, occupies Studio 99 at 432 N. Ventura Ave., which is open noon-4 p.m. Fridays and Saturdays, and has an outlet at Harbor Village Gallery & Gifts and a display at SpiceTopia, a Main Street retail store.
Harbor Village Gallery & Gifts, at 1559 Spinnaker Drive, Suite 106, in Ventura Harbor, is open 11 a.m.-6 p.m. seven days a week. SpiceTopia, at 576 E. Main St., is also open daily, but the hours vary.
For more about BAA and its programs, call the gallery at 805-648-1235 or visit buenaventuraartassociation.org