Since 1985, Tender Life Maternity Home has offered a safe place to transform lives.
by Patricia Schallert and Yana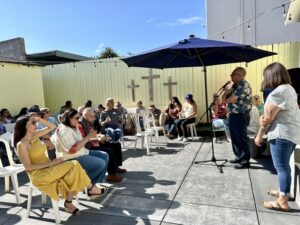 On July 15th, Tender Life Maternity Home, had an open home tour and invited members of the community to see the property, have conversations with the residents and ask questions of the staff and board members.  With a strong commitment to providing a nurturing environment, Tender Life Maternity Home stands as a beacon of support, empowering women with the tools and resources they need to navigate pregnancy and beyond. For Tender Life, this open home tour was a time for residents to tell their stories.
Information about Tender Life was provided to the guests at this well attended event and attention to detail in their preparations for the event was obvious with a BBQ, desserts, tours through the property and speakers.
Since 1985, Tender Life Maternity Home has offered a safe place to transform lives. Tender Life Maternity Home's vision has provided comprehensive support and assistance to pregnant women (18 years and over) in need and encourages healthy alternatives for a better and productive life. The well-being and comfort of mothers and their unborn children have been top priorities.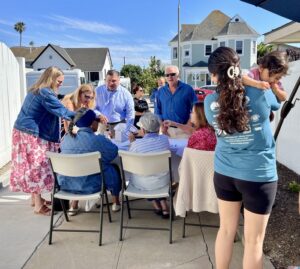 The Tender Life Staff offers supportive services and provides an environment that can break the patterns of homelessness, addiction, and abuse. Some of Tender Life's early babies have graduated from college, found their careers, and are living productive, fulfilling lives. With a capacity of six women at a time, Tender Life Maternity Home is a warm, nurturing refuge where the women are encouraged to focus on making their future both positive and fulfilling. They learn group and relationship dynamics, coping and life skills along with learning to avoid the self-destructive behaviors that got them to their current place in life.
Through Tender Life, the women receive therapy, take classes, develop spiritual nourishment as well as lifestyle coaching. They discover Tender Life as a safe, nurturing place from the beginning of their stay. After their baby is born, the women receive guidance for up to 12 months that includes training in parenting, child development, and life skills along with employment coaching and financial responsibility.  A team of experienced and dedicated healthcare professionals are on hand to provide personalized care and guidance, ensuring that each woman's unique needs are met. Tender Life Maternity Home in Ventura, California, offers a haven of compassionate care, guidance, and support, ensuring that every woman's journey into motherhood is nurtured and cherished. Tender Life Maternity Home is where "courage meets compassion to build new lives".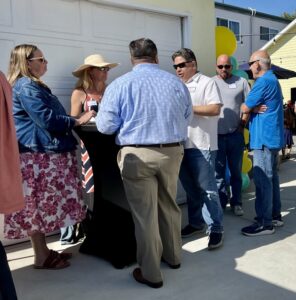 Tender Life Maternity Home is having an annual walk on July 29th.  Please register now to help raise as much as possible for Tender Life Maternity Home to shelter unhoused pregnant women. Over the past 5.5 years, Tender Life Maternity Home has given 49 babies a chance at life. Tender Life is asking for your participation to help continue this rich 40-year legacy. http://www.pledgestar.com/TenderLife/
"There is no exercise better for the heart than reaching down and lifting people up." Jim Duran Executive Director