They are committed to protecting the ocean by facilitating education, conservation, and scientific research opportunities to multicultural youth and their communities.
Recently the MERITO Foundation sponsored the 7th grade class from DATA Middle School to a 3-day camping trip to Santa Cruz Island. The students had the opportunity to experience and encounter dolphins, whales, tent camping, hiking, dish washing , scorpion hunting in the night, kayaking, cave exploring, and snorkeling!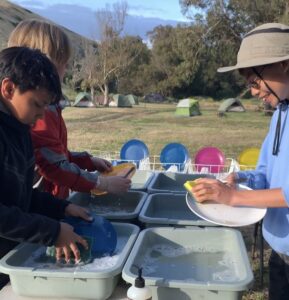 'The Avenue to the Channel Islands' (ATCI) Program of the MERITO Foundation is funded by the Outdoors Equity Grant, created through AB 209 and administered by California State Parks, Office of Grants, and Local Services.