Overflow crowds attended the Strawberry Festival at the Fairgrounds. Photos by Patricia Schallert and Yana Khiyod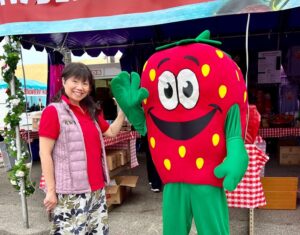 Yummy treats, live music, rides and a great time was enjoyed at the California Strawberry Festival held on May 20 & 21 at Ventura County Fairgrounds celebrating its 37th year.
Attendees didn't mind the long lines as the Festival was held after a three-year absence and at a new location.
Several local bands entertained the guests, some who danced while waiting to eat the many foods available. Much more than just strawberries.