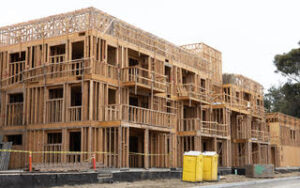 Question: What is the very large building under construction at N. Banks?
Fred Taylor
Answer:
It is a 306-unit apartment mixed use complex located at Johnson and North Bank drives.
It will have 13 buildings varying from 2 to 4 stories by developer Beverly Hills-based G.H. Palmer Associates. It will contain 19 affordable units and 5,000 square feet of commercial rental space. It is named the Willows.
The first phase of the project should be completed in early September. The project is located in councilman Jim Duran's District 6, which includes the Montalvo area. It was approved prior to him being on the council. The City Council voted 5-2 in 2018, to approve a zone change necessary for the project to continue. At the time Christy Weir and Neal Andrews voted against the zone change.