Streaming Spotlight by Cindy Summers
A Tourist's Guide to Love – Netflix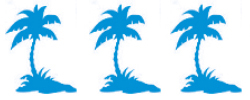 In "A Tourist's Guide to Love" Amanda Riley (Rachael Leigh Cook) worked as a travel executive for Tourista World Travel, and though Vietnam was in the list of top ten dream vacations, Tourista did not yet have a travel group to work with for travel to Vietnam. Amanda had a great relationship with her boss Mona (Missi Pyle) who was very supportive of her career as well as her five year relationship with her boyfriend John. So when John called Mona to arrange for Amanda to get off work early, Mona hinted that it could be nothing but a marriage proposal.
Mona's assumption could not have been more wrong, as John actually got a job in a different state and wanted to put their relationship on "hiatus", but Amanda was not willing to put her life on hold. Upon hearing this, Mona figured the best thing Amanda could do was to get away, so they agreed to send her to Vietnam to pose as a secret shopper to evaluate a Vietnam tour company Tourista was considering to acquire.
At the airport Amanda met Sinh Thach (Scott Ly) her tour guide from Saigon Silver Star and discovered that her luggage had been lost. Sinh told her not to worry because he knew a guy that knew a guy. She also met Sinh's cousin Anh who did the driving for Saigon Silver Star which was owned by her dad. Though Amanda was skeptical about Sinh's approach with her lost luggage, it did arrive a few hours later at the hotel where she met up with the rest of the tour group.
They all took a cyclo-tour though Ho Chi Minh City where Sinh told Amanda she needed to forget her guidebook and trust in what he wanted to share of Vietnam. Sinh said "A tourist wants to escape life, a traveler wants to experience it. You never know how long life's going to be why wasted it on escape spend it on experience instead." When Amanda replied that she was used to structure, Sinh showed her a somewhat hidden, beautifully illuminated part of the city and said "If you open yourself up to new possibilities you'd be surprised where life can take you."
When the wait was three hours for the Golden Hand Bridge, Sinh took the group to My Son Sanctuary, a place filled with ancient Hindu temples built over the course of thousands of years by the ancestors of the Cham people. The Champa empire ruled part of Vietnam for many centuries and their kings built the temples to worship the deity Shiva, creating a secluded sanctuary which was so beautiful and majestic as well as a mystery as to how it was actually constructed.
Sinh's goal was to show visitors the best possible version of Vietnam and had ambitions to take over the business, not knowing that his uncle had been considering selling it to Tourista. Sinh wanted to challenge travelers perceptions and open them up to incredible unforgettable experiences, and Amanda was beginning to appreciate Sinh's unique approach to travel. She secretly told Mona to buy the company to protect it for Sinh's family.
Amanda's tour was during Tet, the most celebrated holiday in Vietnamese culture, so Sinh took the group shopping for new clothes for the celebration as was tradition. Then he took the entire group to Thong Chang, Sinh and Anh's family village which was in the beautiful remote Vietnamese countryside. They were greeted by Sinh's grandmother Ba Noi and other family members who also offered them all accommodations. Together they prepared a family feast for Tet and all together enjoyed the dinner and dancing for the holiday celebration.
The next stop on the tour was Hanoi to see the Thang Long Water Puppet Theater and pick up a guest that joined the tour late. To Amanda's surprise, the guest joining the group was John, her ex-boyfriend who had come to win her back which complicated the budding relationship she had with Sinh. Now Amanda was caught between having to choose someone familiar from her past that offered stability, or take a chance with Sinh and a new life of experience in a foreign country.
Runtime: 1h 34m