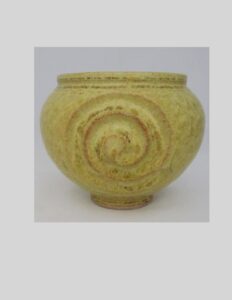 Let us help you celebrate Mother's Day with a hand-crafted ceramic piece. The Ventura Pottery Gallery is hosting its 3rd Annual Mother's Day Market on Saturday, May 13 and Sunday, May 14 from 11 – 6 at the Ventura Harbor Village. Over 40 local artisans will be displaying work suitable for a queen, but not at royal prices. You'll find mugs, vases, hearts, bowls, wall hangings, jewelry holders, jewelry and much more will be displayed both inside and outside the Gallery.
From the loving hands of our makers to the person you love, giving handmade ceramics is a great way to express your feelings and show you care for quality and a timeless tradition. Please stop by to view our exhibit. The Ventura Harbor is a great place to celebrate Mom with a brunch, a stroll around the boats and a visit to our gallery where she can even pick out her own gift!
Exhibiting a vast variety of functional and sculptural ceramics, the Gallery is located at 1567 Spinnaker Drive, Suite 105 in the Ventura Harbor. The Gallery is open seven days a week from 11-6.
The Ventura County Potters' Guild, a non-profit, founded in 1957, continues its mission of promoting ceramic arts through the Gallery, workshops, and monthly meetings. The monthly meetings are open to the public and feature ceramic demonstrations or presentations. More information can be found www.vcpg.org. Can't make it to the Gallery? Please visit our Online Store at www.venturapotteryonline.com.