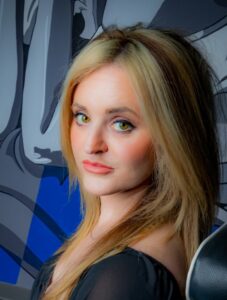 Grand Parlor Salon and Shave, LLC is serving Ladies and Gents in Ventura East!
Terra Aldrich is the owner and operator of Grand Parlor Salon and Shave, LLC located at 1795 S Victoria Ave, Suite 102-B.
Ms. Aldrich, aka "@t_thebarber68″ on Instagram, is a fourth generation Ventura County Native and is licensed in both barbering and cosmetology. Terra acquired her master stylist level skills while serving in the industry for nearly 18 years working in both barbershops and salons. During this time Terra also had the opportunity to observe and learn about what it takes to provide a professional, friendly and convenient, customer service based business.
Terra's professional experiences and personal life goals gave her the vision of starting a woman owned, modern barbershop / salon that would transcend the customer's expectations and would welcome all genders alike, and to build a team of style experts, curating a high-quality experience.
Through this vision and much determination and hard work Grand Parlor Salon and Shave, LLC is delighted to celebrate their 1st year anniversary which is on Mother's Day! You are invited to come celebrate and enjoy a free cut with a paid color service or free beard trim with paid cut from now until May 14th!
Terra stated" I am thrilled to be a part of Ventura's small business community and I adore the people of Ventura County! I am very proud to offer employment opportunities and I thank my family, friends, and guests for all the support throughout our first year! I really want to build a brand that is consistent and affordable as we welcome the whole family to our barbershop / salon! My goal is to build a talented team that our guests can trust as we encourage same day appointments and walk-ins! I know it's hard to get an appointment most places, especially with busy schedules! -Come check us out, we can't wait to serve you!"