by Patricia Schallert
Artist Barbara Brown was born in the midwest among the Great Plains states. Her father loved the great outdoors and worked as a Park Ranger in the National Parks, including Yosemite, Mount Rainier, the Grand Tetons and Olympic National Park. Barbara and her family would spend their summers exploring forests, meadows and mountains, where she developed her deep connections to these extraordinary places now reflected in her art.
Barbara is inspired by artists like Moran, Bierstadt, Cole, Church and Innes. She loves painting portraits too and for that, her favorite artist is John Singer Sargent. She finds his brushwork and color relations fascinating.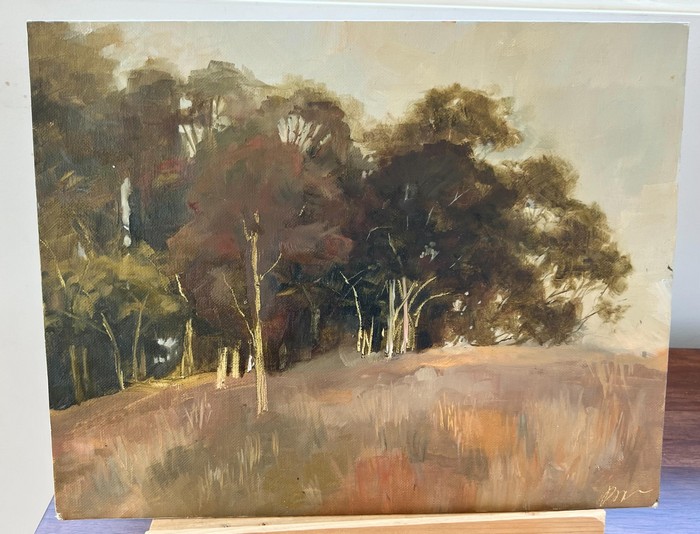 She started out as a watercolorist, dabbling in acrylics, but her true love is oils. She sees herself as a traditional painter, but also loves experimentation. She will try different techniques, color mixing and brushwork. She might even use a non-traditional tool to create interesting marks.
Spending her time outdoors is Barbara's greatest passion. "My family visits Yosemite every year". Currently she lives near Arroyo Verde and she walks the park often, where she observes the "weather shifts and colors change". She pays attention to "shadows as they lengthen and deepen and when it rains and surfaces become shiny and reflective." Barbara also finds inspiration at the Ventura Botanical Gardens, where she gives tours as a media guide. She is currently working on a piece that shares the "visuals of the Fybos Garden from South Africa."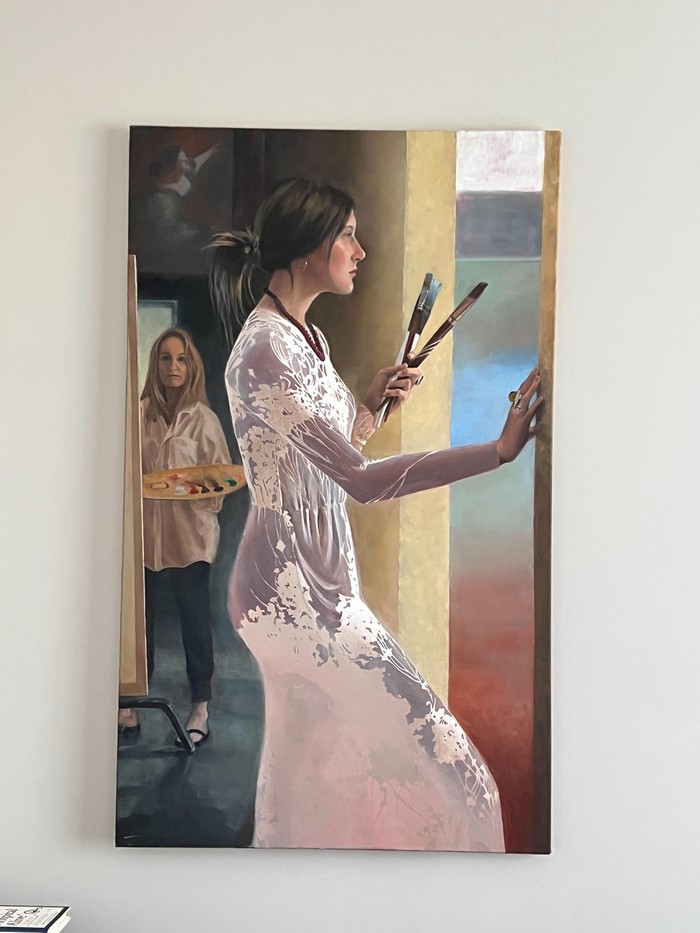 Barbara's favorite time of day to paint is between 3 pm and 5 pm. Its the quiet time for her and she says she gets the "most done then". She added the light in her studio is perfect at that time of day.
Barbara has studied many different styles over the years. She enjoys learning master techniques and studying different styles relative to different periods in history. She incorporates what she has learned into what she is currently working on.
Last year, she completed two dream projects for the Ventura Botanical Gardens—laser-cut corten steel displays of insects, a hawk, and rabbits. In 2017, her losses from the Thomas Fire inspired her to start a series about just that.
Barbara's web site: barbarabrownartist.com