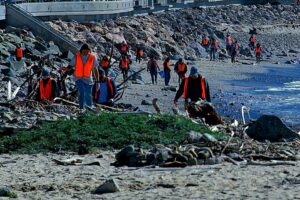 Photos by Michael Gordon
On March 25, there was an annual clean-up of the Promenade and beach at the end of California St. At the very end of "C" street between Aloha and Crown Hotel with the Surfrider Foundation.
The City of Ventura celebrated Caltrans' Clean CA Community Days during the week of March 17-25. Communities across California hosted community clean-ups to remove litter, beautify public spaces, and educate people on how to keep California clean.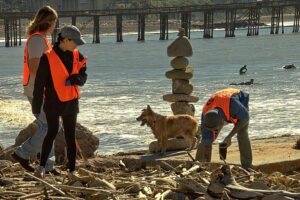 There will be another at the Cornucopia Community Garden on Telephone near Johnson Dr. later when they reschedule because of rain delay.