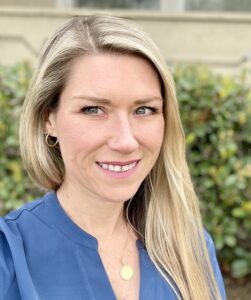 Mustang Marketing, Ventura County's premier full-service marketing agency, has hired award-winning journalist Dawn Megli to join its public relations team, the agency announced on Wednesday, Feb. 15.
In her new role as communications specialist, Megli will be responsible for working with the director of marketing to implement public relations strategies for clients, developing media and county relationships, and writing content to support clients' communications goals.
"Dawn has an impressive, well-earned reputation in Ventura County for her investigative reporting skills, ability to develop relationships with people from all backgrounds, and unique storytelling expertise," said Mustang Marketing President Dianne McKay. "We are thrilled to have her join the Mustang team and know that her well-rounded skillset will serve our clients well in reaching their marketing and PR goals."
Megli, who — prior to joining Mustang Marketing — worked as an investigative and watchdog reporter for the Ventura County Star, and as a senior reporter before that for the Thousand Oaks Acorn, has earned numerous accolades for her journalism work including a Golden Quill Award from the California School Boards Association, the John Swett Award from the California Teachers Association, 1st and 2nd place in-depth reporting California Journalism Awards for her "Surviving Borderline" and "Borderline – One Year Later" features, and beyond. Her work has appeared in the Washington Post, Los Angeles Times and Poynter, among others. She is also a member of Moorpark College's Media Advisory Board.
Before entering the journalism field, Megli obtained her bachelor's degree in English from California Lutheran University, followed by a master's in journalism from the University of Southern California. Her work experience includes former roles as an art director designing multimedia content and as marketing consultant developing communications and publicity strategies for local city council campaigns.
Mustang Marketing's client list is comprised of local businesses, city and county agencies, school districts and nonprofits throughout Ventura and Santa Barbara counties, including the County of Ventura's Human Services Agency, the City of Ventura, the City of Thousand Oaks, Conejo Valley Unified School District, Rancho Simi Recreation and Park District, Conejo Recreation and Park District, American Medical Response (Ventura, Santa Barbara and Yolo counties), Ventura County Credit Union, Casa Pacifica, The Collection at Riverpark, the Greater Conejo Valley Chamber of Commerce, United Way of Santa Barbara County, New Horizons, Pindler, PSSI Global Services, Warner Pacific, California Community Reinvestment Corporation and Klein Products Inc., among others.
Ventura County-based Mustang Marketing is a woman-owned full-service marketing, advertising and communications company that has served Southern California businesses since 1986. Mustang offers strategic planning, branding programs, print/electronic ad campaigns, social media campaigns, corporate identities, and public, community and government relations. Visit mustangmktg.com for more information.