Streaming Spotlight by Cindy Summers
True Spirit – Netflix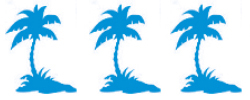 Based on true events, "True Spirit" shares the inspiring story of Jessica Watson (Teagan Croft), who at 16-years-old was the youngest person to sail solo, non-stop and unassisted around the world. She departed from Sydney Harbor Oct 18, 2009 on a course that would take approximately 200 days and involve sailing some of the most challenging seas in the world.
Jessica decided at 12-years-old that she wanted to sail around the world and sought out well-known sailor Ben Bryant (Cliff Curtis) to train her as she was aware that he had himself made the trip three times. Ben at first was reluctant due to an accident that happened when he was captain of a ship in the Millenium Cup that cost the life of one of his crew, but Jessica was persuasive.
They spent the next four years training for the trip and then Jessica set out to do a test solo sail. Unfortunately, she was hit by a large tanker that damaged her boat, who she called "Pink", and seemed to put an end to her dream as it would be too costly to do the necessary repairs. Ben was able to gather a group of donors of time and funds to get Pink back in sailing shape, though the local media expressed concern over Jessica's ability to make the journey.
During the trip if she went to port she would be disqualified and had to cross all lines of latitude and round all four capes for it to count as a true circumnavigation. The trip would begin by leaving Sydney Harbor crossing the Pacific Ocean, heading northeast to cross the equator then down south around the Cape Horn at the tip of Chile, then across the Atlantic Ocean to the Cape of Good Hope in South Africa, then across the Indian Ocean to Cape Leeuwin in Western Australia and then down around the South East Cape in Tasmania and back up to Sydney Harbor.
Though she weathered some storms, after 82 days and 12,884 miles from home she reached Cape Horn, the Everest of the ocean, reporting irounding it was smooth sailing. All things came to a halt on Day 112, when she ended up drifting into an area in the Indian Ocean that had no wind or waves. Jessica was stranded there for over a week, resulting in feelings of despair and depression, but finally Pink found the wind and again she was on her way.
On her approach to Australia, Jessica noticed a crack in the bulkhead which was troubling as Pink was designed to right herself in a storm only if there were no leaks. Jessica would normally have gone to a port to repair the issue, but couldn't so patched it herself. On Day 197 and only 1588 miles from home, 3 storms converged into a superstorm directly in Jessica's path leaving her two choices: head to port just prior to the finish, or head straight into the storm and trust that Pink could get them home safely.
Though her parents and Ben were concerned, they left the decision to Jessica knowing her boat and her skills, and she decided to brave the storm. A 70 foot rogue wave flipped the boat upside down in the storm, which triggered her emergency alarm automatically contacting the authorities with the situation. They called her parents and told them Jessica's boat was 15 feet underwater and that things looked grim. Back at the boat, Jessica calmly waited in the air pocket knowing that this could be the end for her, but Pink amazingly uprighted itself.
Jessica's journey had been followed around the world through her video logs and when she entered Sydney Harbor she was escorted by hundreds of boats and greeted by over 80,000 people who were there to welcome her home.
Runtime 1h 49m