Ventura art is alive and well. This is our first issue with a full page covering the Ventura Art Scene. We always have a full page of the Ventura Music Scene. For a city of our size we have some wonderful talent here.
Akbar Alikhan has been appointed as interim Ventura city manager. The City Council unanimously approved his contract, and he will earn about $249,000 a year. A permanent appointment it is expected to take about 6 months. He was hired as assistant city manager in June, 2019.
The city manager is like the CEO of a large corporation. He basically runs the city. The city council hires the city manager and city attorney (and can fire them).
A Michigan man has been sentenced for assaulting law enforcement officers and inflicting bodily injury during the breach of the U.S. Capitol on Jan. 6, 2021. Justin Jersey, 32, of Flint, was sentenced to 51 months in prison. In addition to the prison term, U.S. District Court Judge Rudolph Contreras ordered 36 months of supervised release and restitution of $ 32,165.65. Good, I hope we continue to convict all of the people who tried to destroy our democracy, no matter who they may be.
Pope Francis was backed by the ceremonial head of the Anglican Communion and the top Presbyterian minister in calling for gays to be welcomed by their churches as he again decried laws that criminalize homosexuality as unjust. The three Christian leaders spoke on LGBTQ rights during an unprecedented joint airborne news conference. I certainly hope this helps change the attitude of those who oppose people who are not the same as them based upon their interpretation of the bible.
I was impressed with Biden's speech. Not even if I believe, or don't believe in what he said, but in the manner in which he delivered his speech. Very forceful and well presented.
With an especially cold and wet winter, a temporary shelter program run by the city of Ventura and River Community Church needed a cash infusion to keep going. The city approved an additional $60,000 from the general fund to continue the effort through the end of March.
Now in its third year, the foul weather shelter plan, provides motel vouchers for homeless residents. It becomes available when temperatures drop below 45 degrees or when it rains.
The city used $25,000 of community development block grant money from the U.S. Department of Housing and Urban Development to pay for this season's operations. The program was launched because there was nowhere for homeless people to go when the weather turned bad.
The city reserves approximately 20 motel rooms in Ventura and gives priority to homeless people age 65 and older or who live with chronic health conditions. Rooms are located at Motel 6 on Harbor Boulevard and three sites on Main Street: Bayshore Inn, Loop Motor Lodge and Mission Bell.
To get a voucher when the program is activated, people must stand in line from 5-6 p.m. at River Community Church. The church is located at 859 E. Santa Clara St. The voucher includes a room and three meals a day.
On the government's 1099 form (that comes in 4 parts), it says "Do Not Cut or Separate Forms on This Page" even though the pages need to be separated to send to recipients. I hope I don't go to jail for separating the pages.
---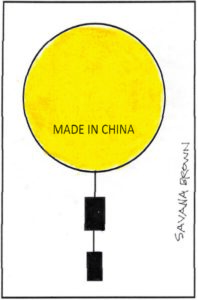 ---
The second day of a diet is always easier than the first.
By the second day you're off of it.
~ Jackie Gleason