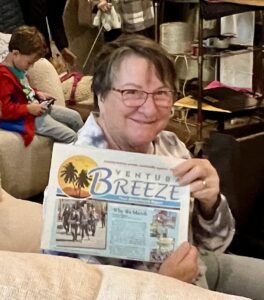 Annie's Portside, located at 864 Schooner Dr, suite 107,
in the Portside Ventura Harbor beautiful apartment complex.
A great place to meet up.
Watch tennis tournaments on a big screen.
Chat with friends.
Bring your dogs to visit.
With great views of the harbor and sunsets.
All the while shopping for beautiful clothes, gifts and accessories.
323-855-2783 for hours and directions.
And next year you can enjoy their Valentine's party.