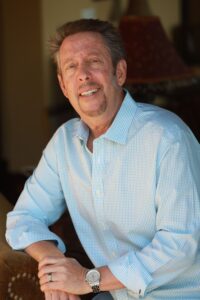 What years did you serve on the Ventura City Council?
I served as a council member from December, 1995 thru 2003. I served as Mayor from 1998 to 2000. After a 15-year hiatus, I was elected again in 2018 and completed my term at the end of 2022.
Why did you run a second time?
It was a unique opportunity to serve my community again, but this time, it would be as the city's representative in my neighborhood district, District 5. The city council voted to change voting in our city to districts in 2017, so I had an opportunity to be the first elected city councilmember to represent my neighborhood district. I really enjoyed my first eight years as a council member, so I thought this would be a great opportunity to serve again and hopefully make a positive difference in our community.
You are the only person to have run and served under the "at large" and "district systems." What are your thoughts and the pros and cons of each?
Campaigning in the district system was much more rewarding than at large. I walked almost every home in District 5. It proved to be a wonderful opportunity to personally meet the voters and find out what was on their minds.
When I ran city-wide, walking neighborhoods was not done very often. The city is simply too large to walk every home, so voters had to get to know me through numerous community forums and mailing pieces that my campaign sent out.
The biggest negative to districts is that the talent pool is more limited, but that's the price to be paid for local neighborhood representation. I was originally concerned that districts would bring about Chicago style politics (if you vote for this in my district, I'll vote for what you want in your district). I can say that I never saw that happen and I sincerely hope that doesn't change in the future.
What are Ventura's major concerns?
Money, or I should say, the lack there of. Just about everything everyone wants in our city costs money and without healthy revenues coming from economic development, residents will continue to complain about the level of core services that the city provides.
Will you be serving Ventura in the future in some capacity?
After serving 12 years on the City Council and six years on the Port Commission I am looking for a more spontaneous lifestyle, so for now, I am not committing myself to any appointed or volunteer positions. It's time to spend more time with my wife, family and friends.