This annual event is a visual opportunity to provide awareness about rising sea levels. Photos by Patricia Schallert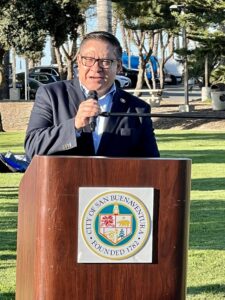 On Saturday, January 21, the City of Ventura hosted a press conference and coastal walk along the Ventura Beach Promenade with distinguished officials and local environmental partners during the annual King Tides event.
Deputy Mayor Jeannette Sanchez-Palacios was joined by U.S. Congressman Salud Carbajal, Assemblymember Steve Bennett, County Supervisor Matt LaVere, Brian Brennan of the Beach Erosion Authority for Clean Oceans and Nourishment (BEACON), Zach Plopper of the Surfrider Foundation, and Acting City Manager Akbar Alikhan.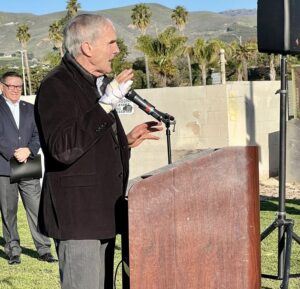 This annual event is a visual opportunity to provide education and awareness about rising sea levels and coastal erosion for local coastline communities like Ventura. The term "King Tide" is used to describe an especially high tide event when there is an alignment of the gravitational pull between the sun and moon. When King Tides occur during floods or storms, water levels can rise higher and have the potential to cause great damage to the coastline and coastal property.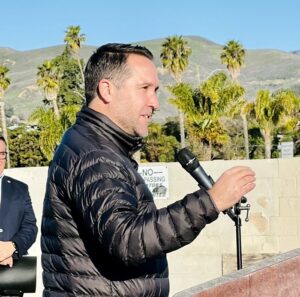 "Ventura boasts seven miles of beautiful sandy beaches and valuable shoreline," said Public Works Director Phil Nelson. "These yearly tides are a humble reminder that our coastline is vulnerable and highlights the innovative measures the city and many community partners have taken to combat erosion to help preserve our shoreline."
Learn more about King Tides at www.coastal.ca.gov/KingTides.