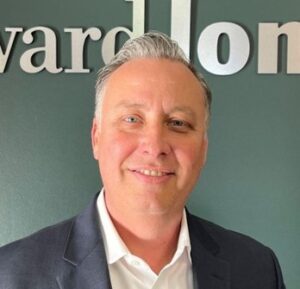 by Ross Williams
At the corner of Poli and North Fir the office of Matthew Jones CFP® sits looking out over the Pacific. There in the Elizabeth Bard Memorial Building the Spanish revival aesthetic leads to a feeling of comfort and calm in an area of life that can often lead to anxiety and stress. Financial planning.
This year is going to be a year of transition. "A turning point," says Matt as we sit down in his brightly illuminated office. He is warm and welcoming, excited to be able to get into the depths of what he knows the best. Comprehensive financial education and wealth management.
"The market is stabilizing and the current volatility should lead to a bull market later in the year. As such, It's the perfect time to re-evaluate your current positions and look at how the new year will play out." Matt provides financial services in partnership with Edward Jones(EJ).
Every year Edward Jones will release a market outlook for the coming year.
Here are Edward Jones key views for 2023
Historically we see higher unemployment than we are currently experiencing at the start of a recession, and the fact that we are not is a good sign.
Unemployment rises but stays below 5%
Although unemployment will be ticking up a little bit, the unemployment rate should remain fairly low. We've already been seeing some job cuts especially in tech, but overall the rest of our economy has remained relatively steady.
Core inflation falls, approaching 3% as the year progresses.
Core inflation is inflation of our overall economy with the subtraction of food and energy because energy and food are very volatile.
The Fed pauses when the policy rate hits 5%.
As of mid-January the Fed Funds rate sits at a range of 4.25-4.5%, the Fed may pause when the rate is in the 5% range and discussions of rate cuts could emerge later in the year.
The US Dollar will weaken further.
For many years the US dollar has outperformed. Thus, international markets appear to be undervalued relative to international markets. This transition may benefit an investor whose portfolio is diversified internationally.
"We're a global economy, aren't we? And international markets should be a part of any investor's diversified portfolio." Matt states. " We here at Edward Jones offer a range of products to cover all our investors' bases."
Bonds are bouncing back.
Fixed income investments, such as bonds and CD's, are offering higher yields now than they have in many years. As such, it may be the time to adjust these holdings in your portfolio to take advantage of the current opportunity.
Equity leadership becomes more balanced.
Last year, value and defensive sectors such as consumer staples outperformed relative to the traditional growth sectors. Value is still in fashion, but now that growth valuations have come down, we may see more balance between these styles.
We've seen some nice increases in how much you can contribute to 401k's and IRA's. This is a great time of year to look at contributions and although the market declined in 2022, don't let that derail you from making your 2023 contributions and even increasing them if you are able. "The market is the only thing that people don't like to buy when it's on sale."
Matthew Jones helps a range of clients solve for many different financial goals. "Investing is for the long term and in many area's of life, we don't know what we don't know, that's why reaching out to a professional such as a CFP® (Certified Financial Planner) to help you navigate today's complicated and nuanced financial landscape can be a real help." If you'd like to sit down for a free consultation with Matthew Jones, he'd be happy to provide that help.
Matthew Jones CFP®
805-643-0072