Coverly Professional Services (CoverlyPro) begins 2023 announcing two additions to the full-service marketing and project management firm. Social Media Specialist Madison Dietrich and Communications Specialist Heriberto Rodriguez join the team as the company continues building on its successful growth.
Madison Dietrich has hit the ground running, seamlessly managing clients within weeks of being hired. Dietrich is a thought leader behind several client social media accounts in the veterinary, public transportation, and nonprofit arenas. As a former Marketing Manager, Dietrich brings over six years of social media, content writing, and website management experience. She also brings wide-scale event planning, managing teams of hundreds of employees and volunteers.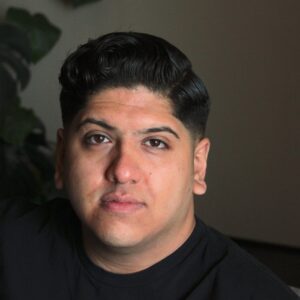 Heriberto "Heri" Rodriguez joins CoverlyPro with an educational background in philosophy, and an expertise in writing. As he says, "My lifelong passion turned lifelong profession. I write so you don't have to." With a knack for storytelling, Rodriguez' written words can be found in varied client communications as he works collaboratively with clients and the media to provide thought provoking articles, press releases, web copy, and more that help tell his clients stories. Rodriguez brings a depth of experience having worked with clients such as Alaska Airlines, Original Grain, Sunday Golf, Kore Essentials, and LA Taco.
"As a business owner, I am so thankful for the work and dedication our team has put into CoverlyPro, especially in the last two challenging years. As a group, we are passionate for what we do, and I see this passion directly translating to our client's success," said Lynnette Coverly, CEO of Coverly Professional Services. "We really have a dream team of gifted storytellers, forward-thinking social media experts, and experienced and inventive marketing strategists. Welcoming Madison and Heri to our team was an easy decision given what they each bring in their respective areas of expertise." CEO Lynnette Coverly is often heard saying that she is building the company she has always wanted to work for, which starts with bringing on the right employees and providing them with the flexibility, benefits, and tools to succeed. The addition of Dietrich and Rodriguez has solidified the dream team that makes CoverlyPro what it is today, while positioning the company for continued success. "I foresee growing our portfolio and our team in 2023," Coverly added.
In 2020 as Covid took hold, CoverlyPro expanded to provide virtual events, which was met with great success. Now as the world is opening again, the company is producing and marketing in-person events leveraging the finely honed event planning and project management experience of its team. With an expertise providing marketing strategies and implementation for service-based businesses and nonprofits, the company looks to add to its roster of clients similar to Housing Trust Fund Ventura County, Gold Coast Transit District, the Museum of Ventura County, and Ohana Pet Hospital, among others.
Founded in 2010, CoverlyPro offers full-service turnkey marketing and public relations project management services, from brand development to social media management to copywriting, virtual and in-person event production, graphic design, media placement, website development, and more.