Streaming Spotlight by Cindy Summers
The Noel Diary – Netflix Originals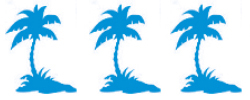 Well known author Jake Turner (Justin Hartley) was on his holiday book tour when he received an unexpected call that his mother had passed away. Jake hadn't spoken to his mother in quite a while and their relationship was complicated. She had left everything to him, including her house and all the furnishings, so he had to go back home to take care of some paperwork in his hometown Bridgeport where he discovered his mother had become somewhat of a hoarder.
While clearing out the house, he spent time looking over family photos which included him and his brother Ben who passed away when they were children and caused difficulty with their whole family, ultimately ending his parents' relationship. A woman knocked on the door that he had seen across the street the day before who said her name was Rachel (Barrett Doss) and she was looking for her mother. Rachel was adopted and had found out her birth mother was working at the Turner residence when she was pregnant with her.
Jake said he didn't have any information about Rachel's mother however, had an idea to talk to his neighbor Ellie who suggested Jake asked his father as Ellie had just seen him at Jake's mother's funeral and knew where he lived. Initially Jake didn't want to go as he hadn't spoken to his father in 35 year, but wanted to help Rachel, so they headed to his dad's house. While in the car, Rachel found her mother's diary among some personal items he had gathered and what she read confirmed it was her mother and her name was then 17-year-old Noel Ellis.
On the way Jake shared how Ben passed away and Rachel shared stuff from her mother's diary much of which included things about Jake when he was young. They had to stay the night due to weather, so enjoyed the local holiday pageant and though there seemed to be a spark between them Rachel was engaged to another man. Rachel picked up one of Jacob's books at the local bookstore and they chatted about it on the way to his father's home.
Ellie had called Jake's dad to prepare him, and when Jake drove up his father was cutting down a Christmas tree for them to decorate together just as they had done when Jake was a child. When his dad tried to apologize for leaving after Ben's death, Jake said he didn't want to get into that and was only there to help Rachel. The emotions from the past overwhelmed Jake, who wanted to leave, but Rachel convinced him to stay saying Jake was acting just like his father by running.
Jake and his dad decorated the tree and buried the hatchet, then invited Rachel in and Jake's dad shared a lot about his past with Noel and her life with their family. Jake's dad had gotten a wedding invite from Noel a few years back, and gave it to Rachel who now knew where her mother was living so she and Jake headed out to find Noel. Jake and Rachel had to stay overnight on the way and had to share the one available room, where they had an intimate evening but Rachel left before morning leaving a note that it was better for both of them.
Rachel shared she knew her mom loved her from what she wrote in her diary, so didn't need to find her, but Jake decided to go find Noel who was working at a nearby hospital to tell her about Rachel and thank her for helping his family. Jake returned Noel's diary and Noel said to please let Rachel know if she would love it if she ever wanted to get in touch. Jake called Rachel who tried to push him away as he stood outside her house pleading to give him a chance but she said no. He returned to his mother's house for the last of his things where to his surprise Rachel did arrive.
Runtime: 1h 39m